See Australian Labradoodle Puppies here
Australian Labradoodle Puppies are home raised, multigenerational  and registerable. A non-refundable deposit of $500 reserves your puppy or your pick in an upcoming litter.
Your next baby could be here!
Penny and Teddy DOB 10-7-22
Two females available!! Ready now!!
This litter will be mini, around 20 lbs..  Penny is a cuddle–bug and Teddy is possibly the happiest dog on earth.   They should all have fabulous personalities and great easy care coats. There are 6 puppies, two females and four males. The two darkest puppies are male, the remaining light colors are comprised of 2 females and 2 males.  For more information on this litter contact 
Sharon by text at 512.825.0040 or by email at [email protected] include the subject line: Penny
If you prefer to talk, please contact Melodie at 512-635-8302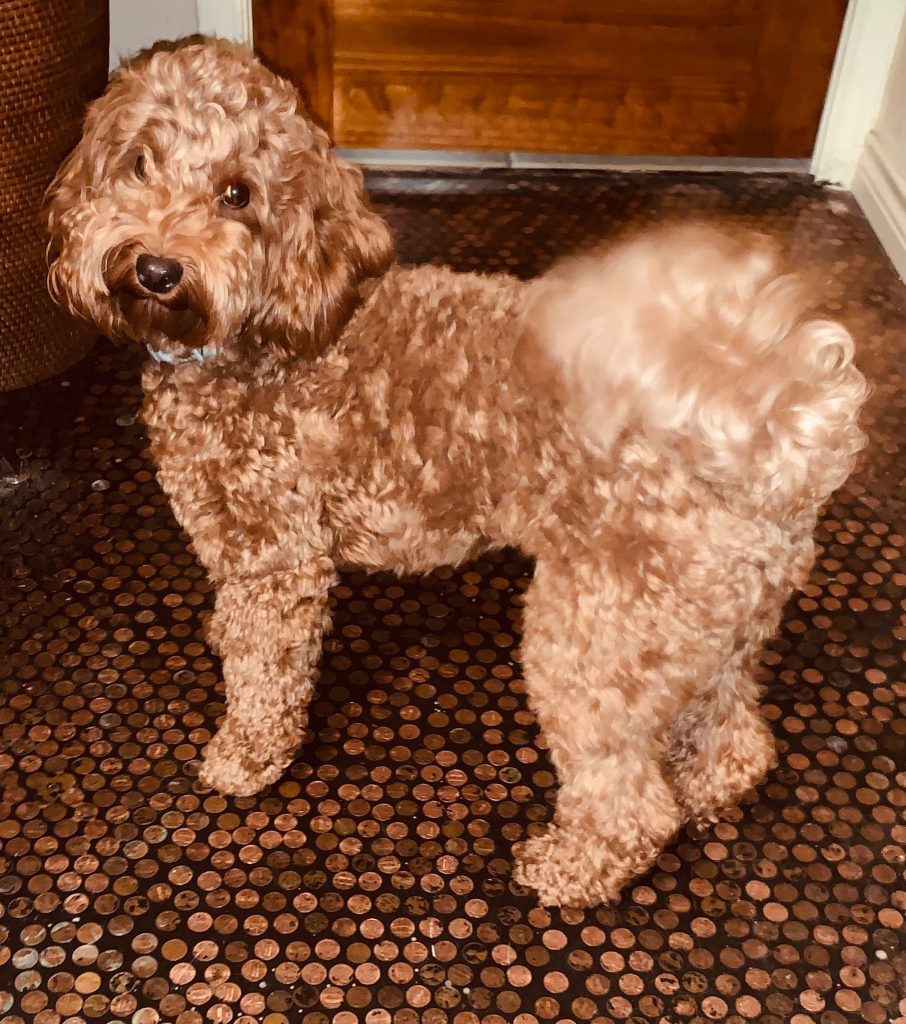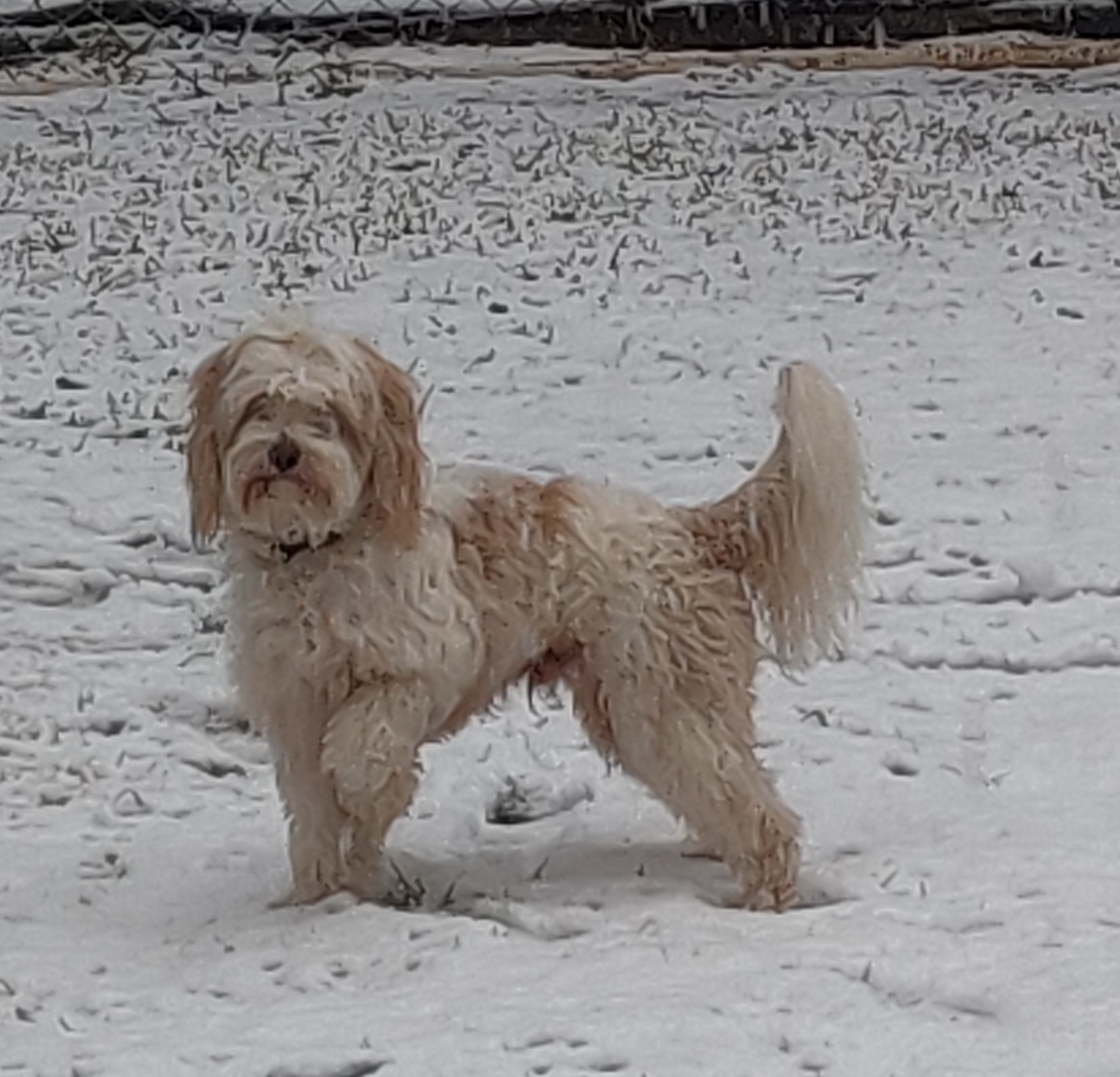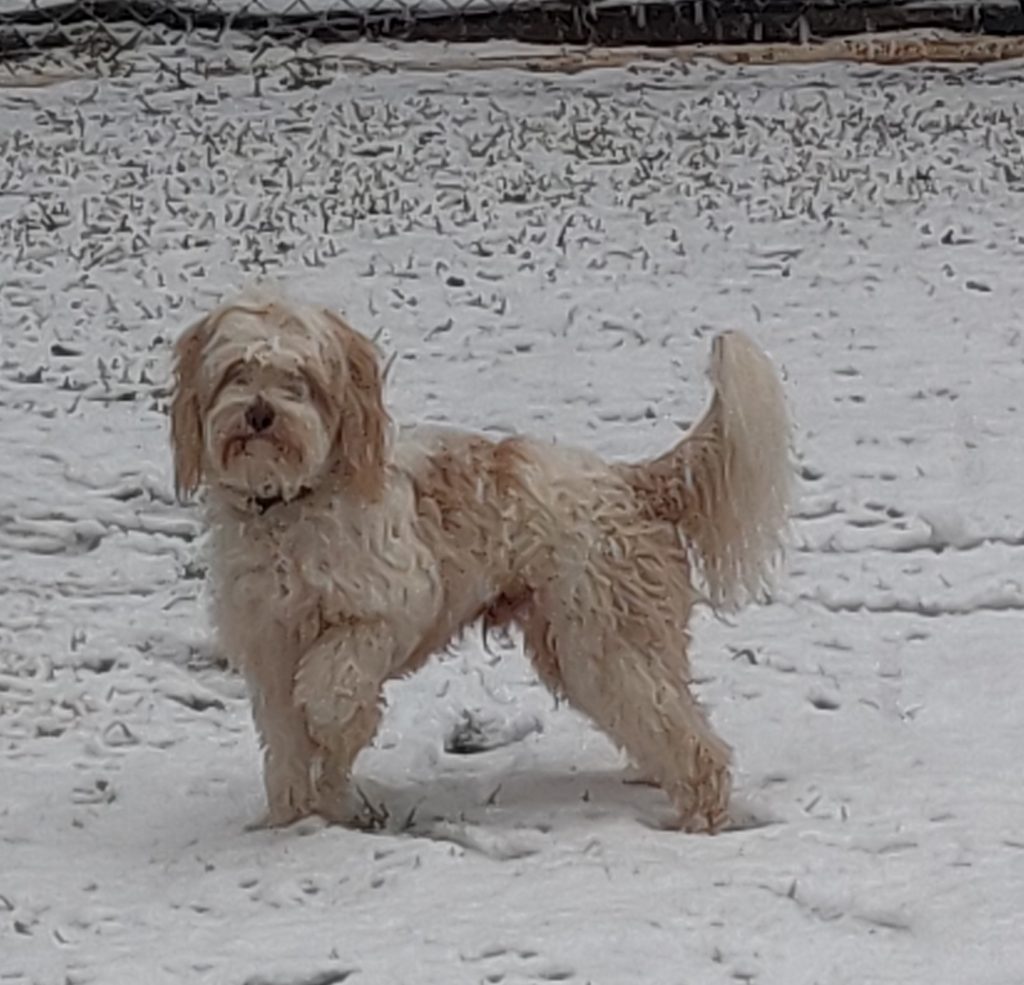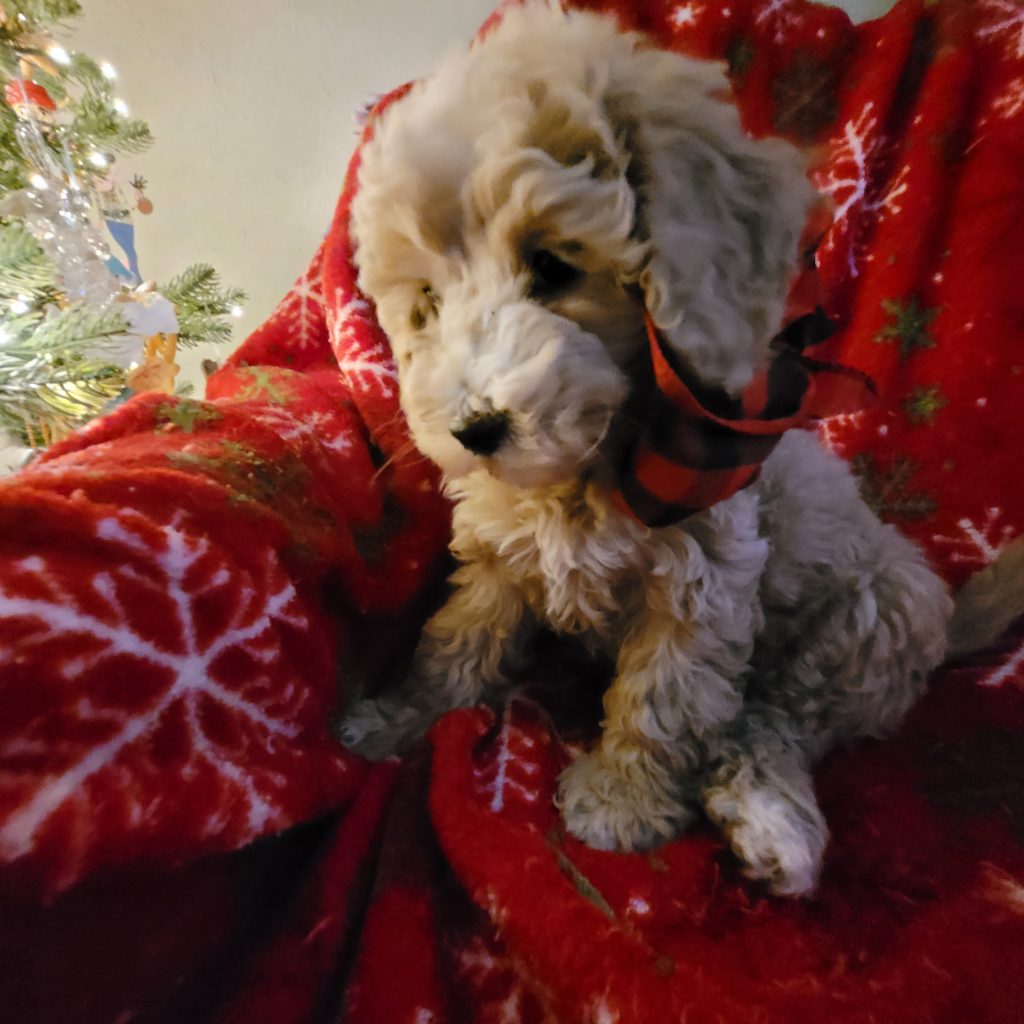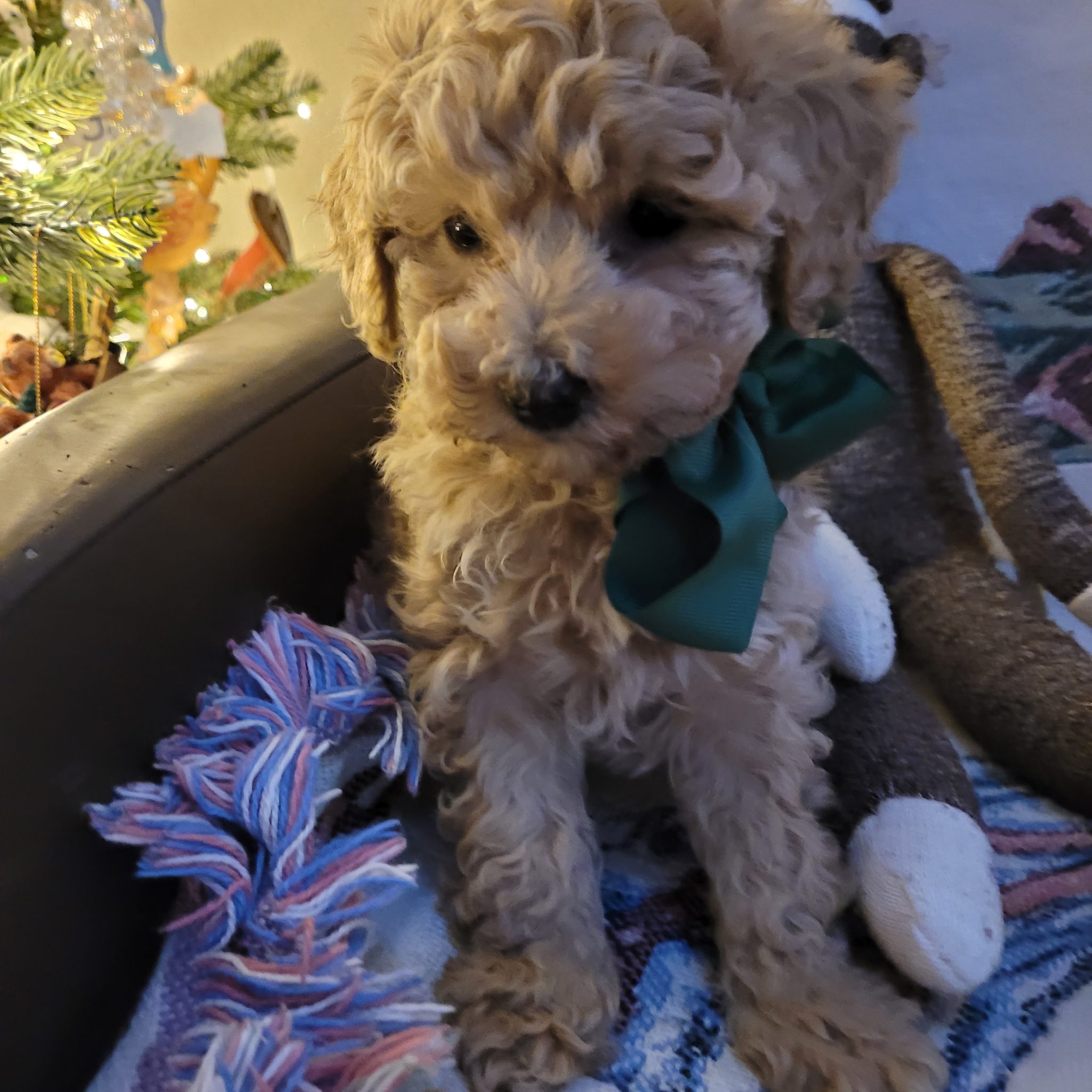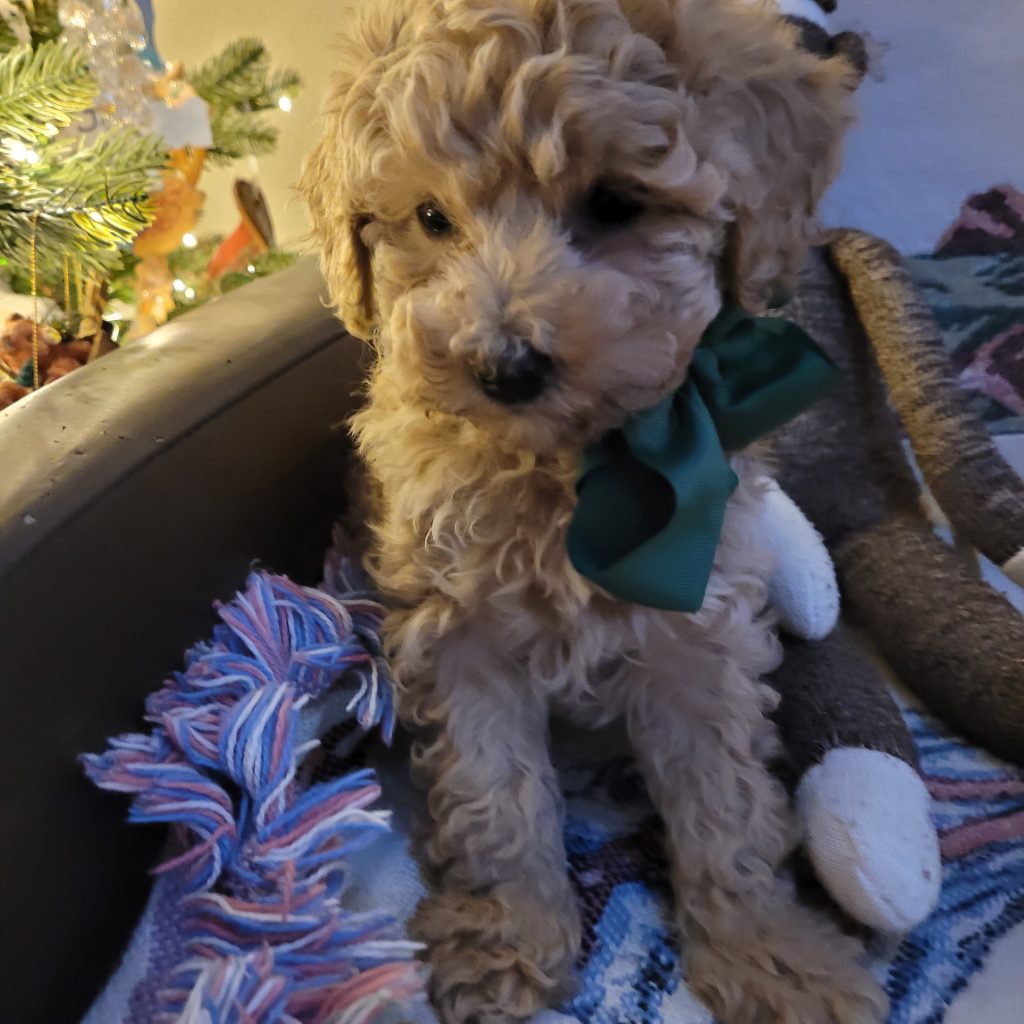 Waitlist
Steven Morrison – Ranger
 Ronnie Martin – Rusty
Laurie Tidwell – Rip
Kimberly Nelson – Rowdy
Paisley and Murphy's litter
Born October 17th, 2022December 11
Paisley is a very sweet, laid back girl with a wonderful disposition and a great chocolate merle, soft, fleece coat.  She is the daughter of our famous, much requested Shoeshine.  Murphy is our apricot/red sire and man about town!  He is comical, playful and charming and everyone that meets him, loves him.   For information on this litter, email
[email protected], subject line:  Paisley
or contact  Melodie at 512.635.8302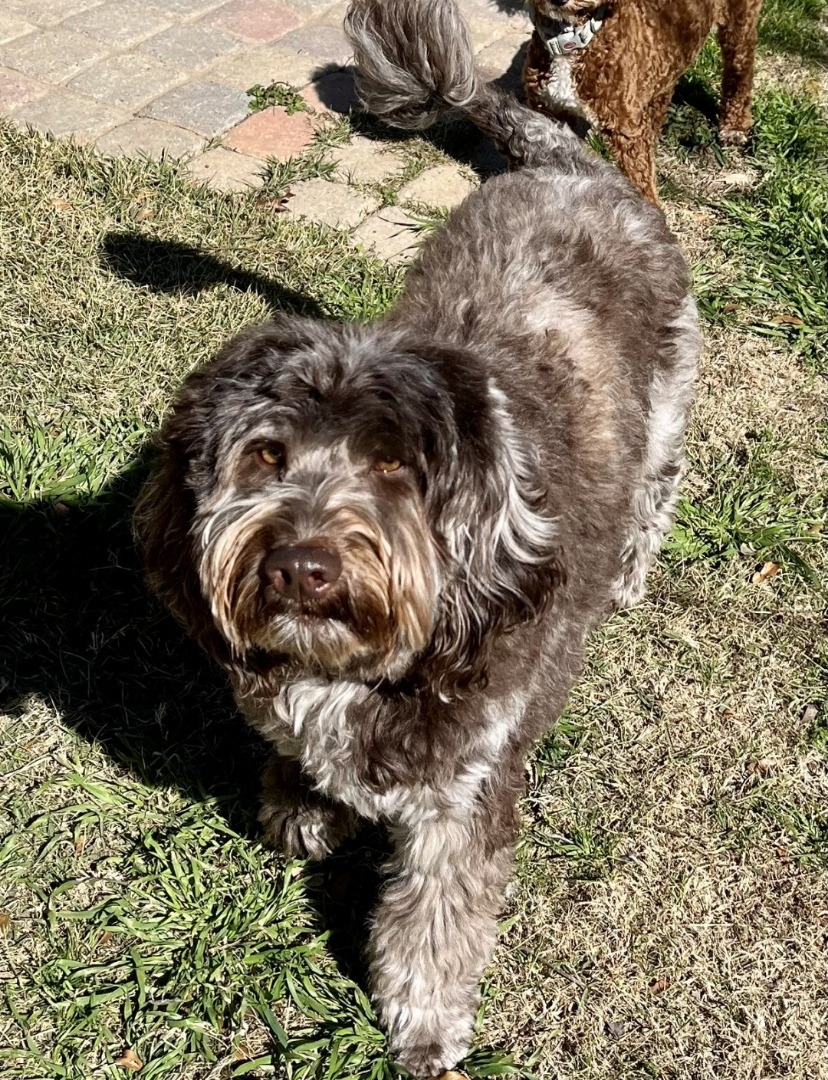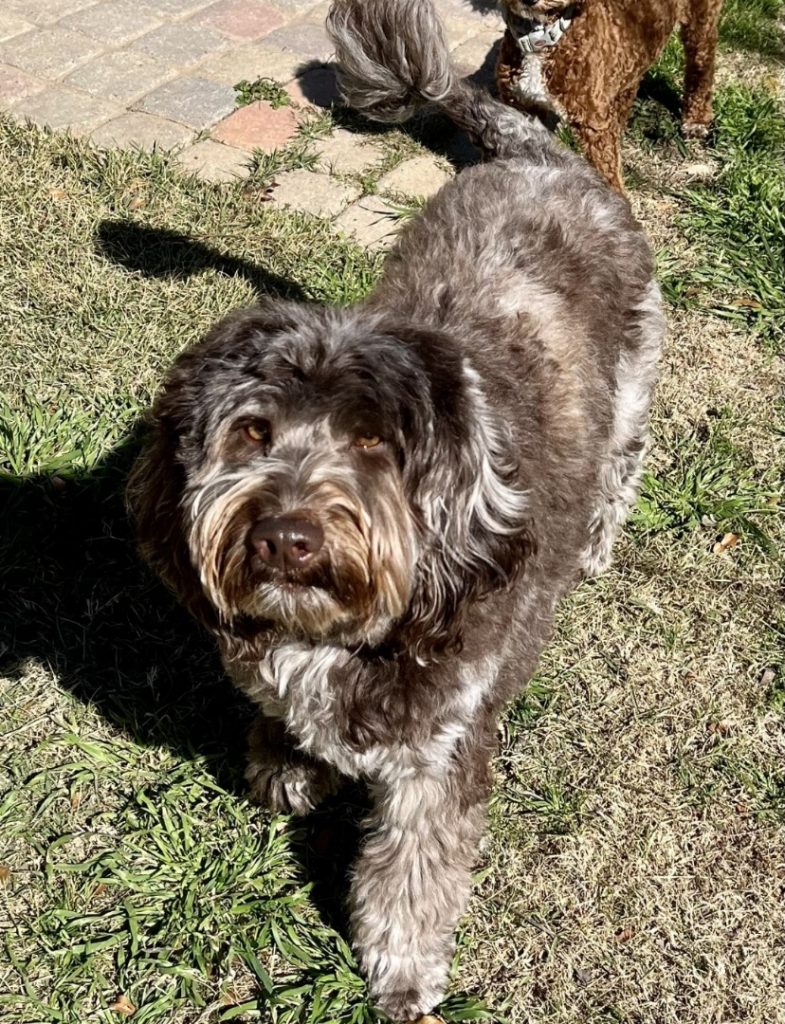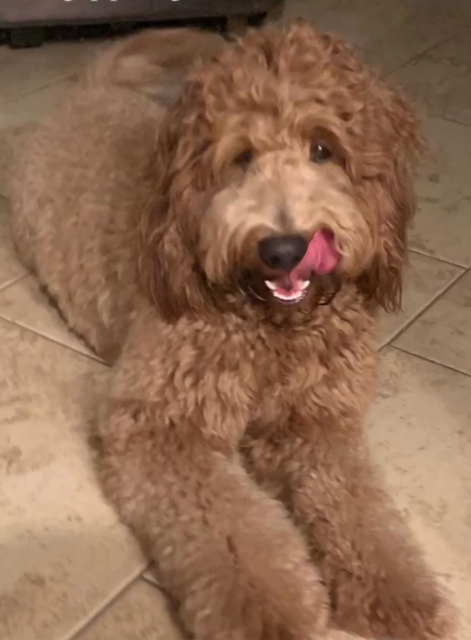 There are 8 puppies in this litter, 6 girls (1 chocolate merle, 2 black and 1 red and 2 apricot), 2 boys (one chocolate and 1 red). Click on this litter picture to see pictures of the current litter. They are little bitty. As they grow we will be adding more pictures.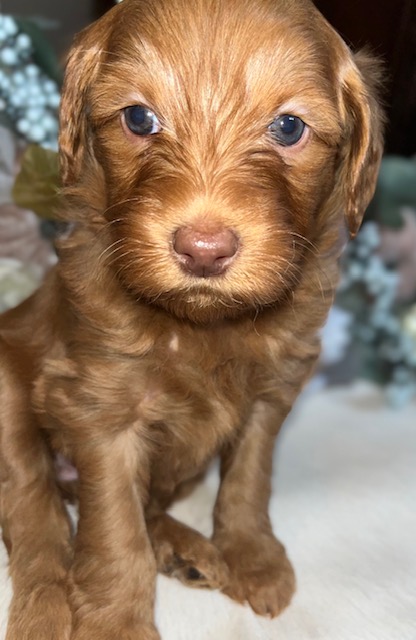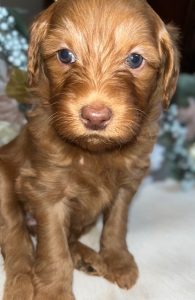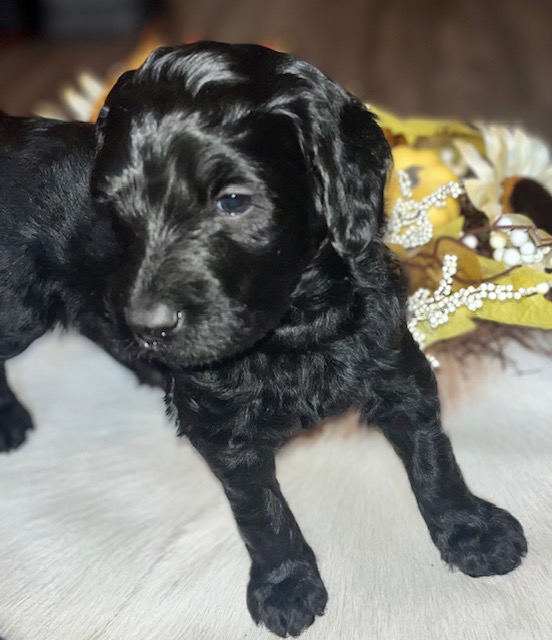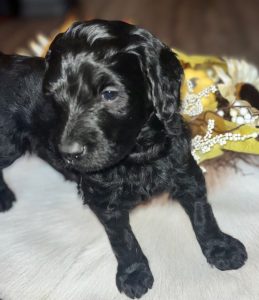 Wait list
1.  LLR
2.  Andrea Carter – Polly (black male)
3. Kimberly Eakin – Penelope (chocolate merle female)
 4.  Robert Kelley – Princess (apricot female)
5.  Will Connelly – Petunia (apricot female)   
6. Susannah Sladek – Pumpkin (red/apricot male)
7. Deanne Roddy – Porkchop (chocolate male)
8.
Darcy and Shoeshine's Litter
Born November 7, 2022
Ready for their forever homes Jan 2, 2023
Darcy and Shoeshines puppies have arrived!!  
These puppies are due to go home for a Happy New Year.  Darcy is a precious girl who loves to snuggle!  She is animated, likes to turn in circles when she is gets excited to see you and loves to put her paws around you to hug.  She has a beautiful cream colored coat.  Shoeshine is very sweet and polite.  He likes to sit in front of you and politely wait his turn for attention while the girls jump around him in excitement.   Shoeshine has a gorgeous chocolate merle fleece coat.  Shoeshine is 12.5 years old and therefore this is probably his last batch of babies.  If you are interested in this litter, or for more information…
Contact Melodie text or call (preferred) @ (512) 635-8302
[email protected], subject line:  Darcy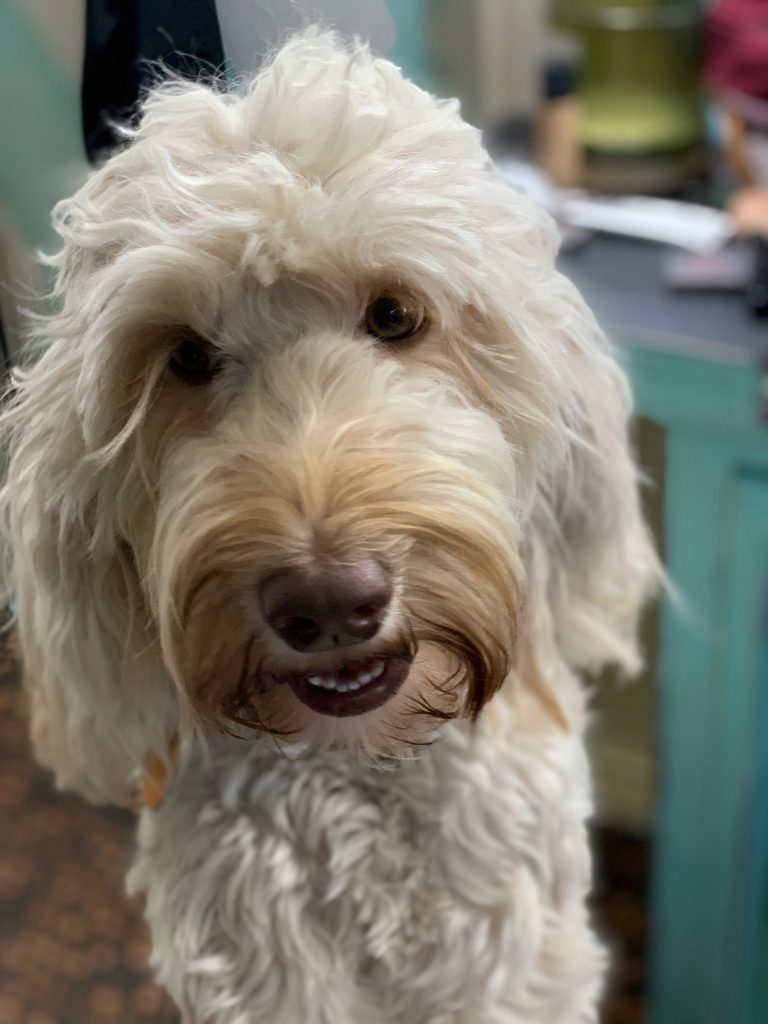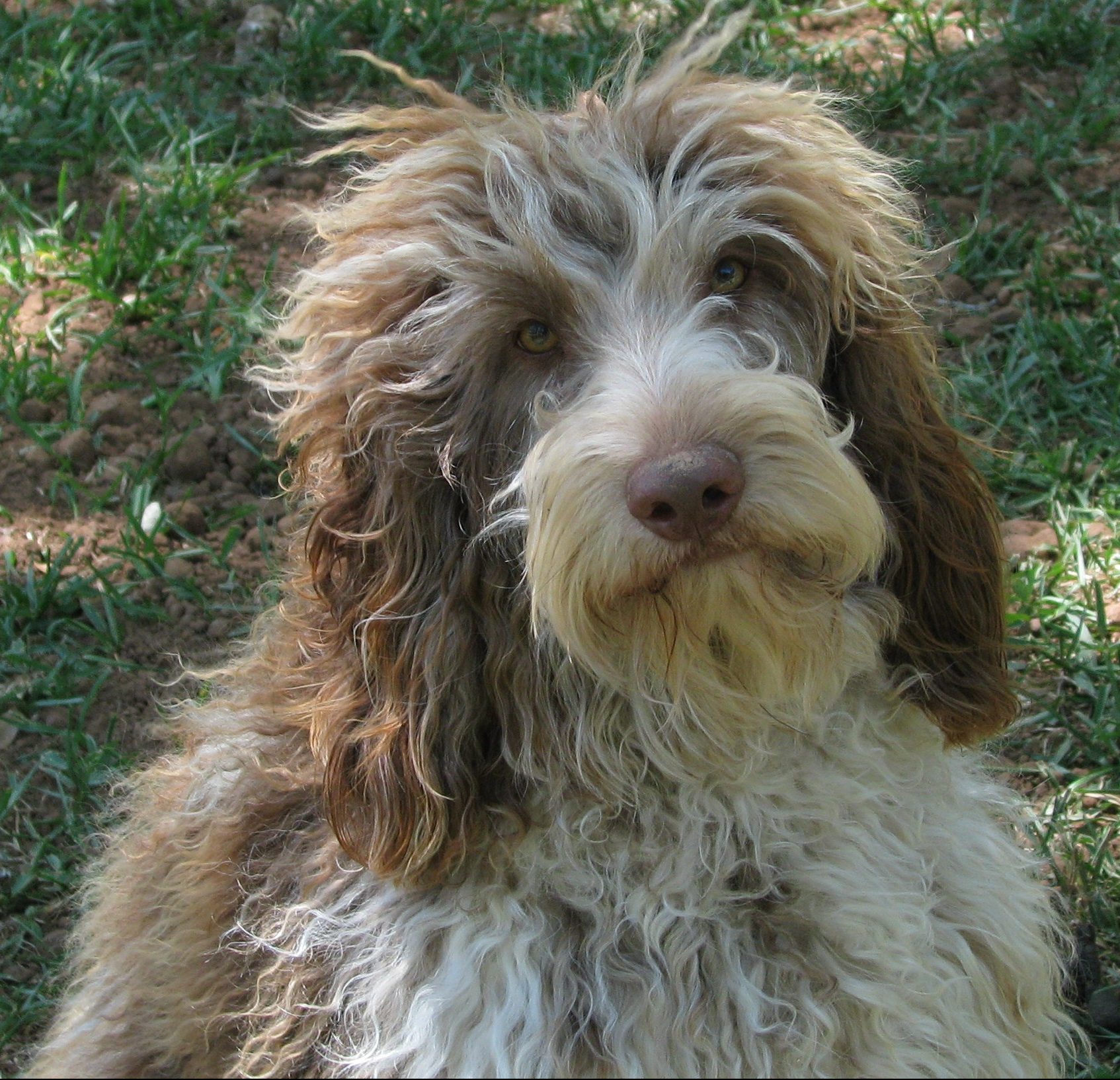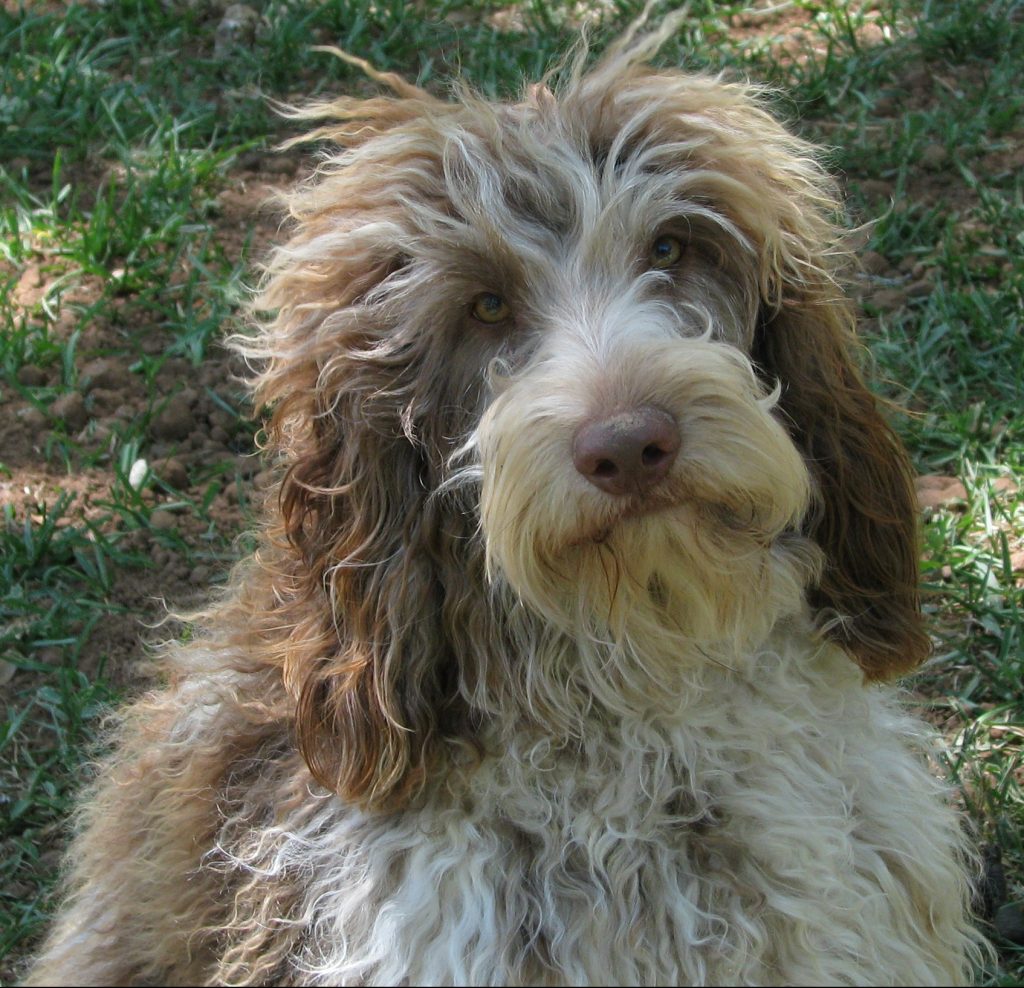 Current Litter below, ready for their forever homes January 2, 2023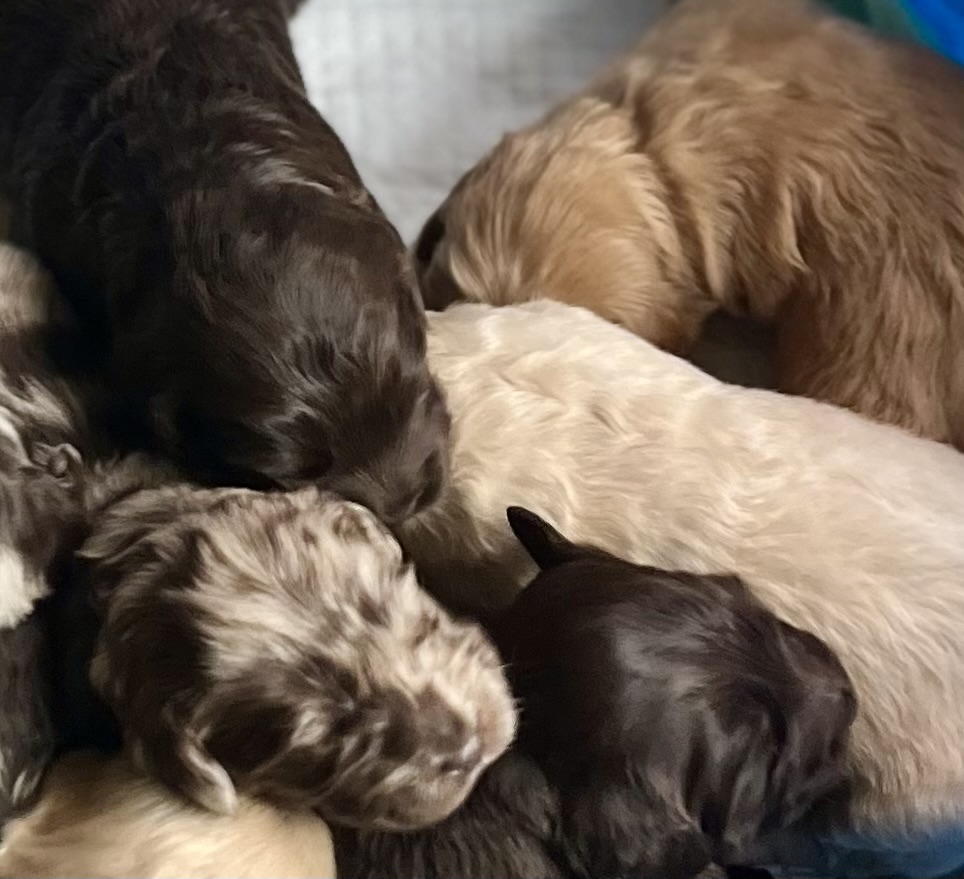 Dot, Delaney, Daisy, Dolly and Delilah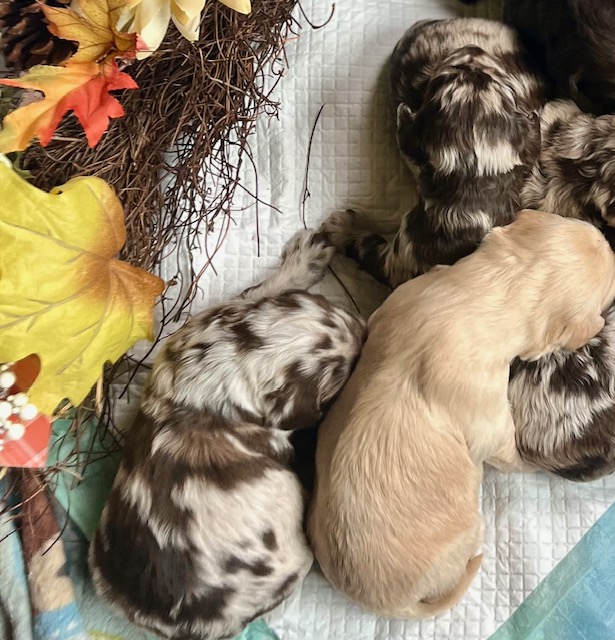 Waiting list
1. LLR
2. Steve Cohen – Dot – chocolate merle female
3. Sara Mills – Domino – chocolate merle male
4. Tracy Carter – Dapple – chocolate merle male
5.   
6.
7.
8.