All of our Labradoodles are
home raised, multi-generational
and
registered Australian
Wewnątrz komputera wbudowany jest wyrafinowany system komputerowy, który zapewnia, że ​​w pierwszej i tysięcznej
jednoręki bandyta gra
będzie miał taką samą szansę na wygraną. Ale wciąż istnieje kilka błędów dotyczących jednorękich bandytów, najprawdopodobniej dlatego, że technologii z przeszłości i dzisiejszych nie da się porównać:
zysk nie zależy od gry. Każdy prawdziwy i wirtualny automat ma taką samą szansę na wygraną;
automaty jednoręcy bandyci, którzy właśnie stracili jackpota, mają taką samą szansę na wygraną jak każda inna gra na automatach;
kasyna i operatorzy nie wpływają na prawdopodobieństwo wygranej, które zależy wyłącznie od technologii. Wpływanie na przypadkową zasadę jest nielegalne i zabronione. Ciesz się ekscytującym dziedzictwem hazardowym historycznych osiągnięć w kasynie online Spin City.
Wybierz godną opcję na przyszłe zwycięstwa i osiągnięcia – spróbuj zagrać w jednorękiego bandyty za darmo i bez rejestracji.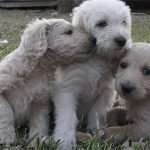 Welcome to our Labradoodle Puppy Nursery. We welcome visitors by appointment only. On this page, you will see our current Labradoodle puppies. If you have any questions about any of the litters below, please email [email protected]. Click here to see our Upcoming Litters Page and the next available litters! There is currently an unprecedented demand of Australian Labradoodles, however, we are committed to helping you find the right puppy to add to your family!
Harper and Shoeshine Litter - 5/29/20

List Filled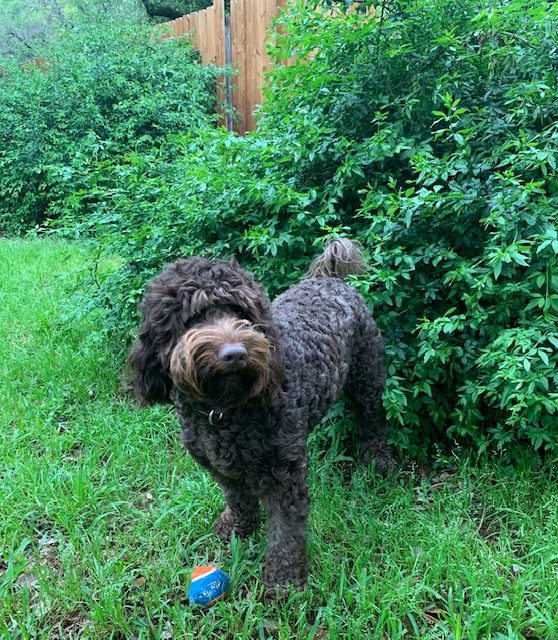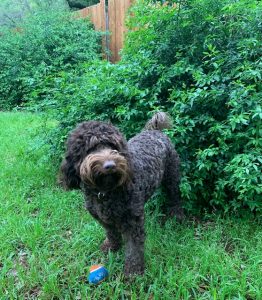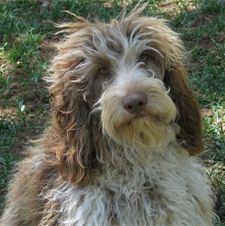 We are happy to announce that our sweet girl Harper delivered her first litter with Shoeshine on May 29, 2020. Harper has a great personality. She loves to take a toy with her everywhere she goes and enjoys showing everyone her tricks. She has a soft curly fleece dark chocolate coat. Shoeshine steals everyones heart he always prefers to snuggle. He has a soft wool chocolate merle coat with a fleece face. They have welcomed some beautiful babies! All of these babies have found homes. Thanks for your interest in our puppies.
Click the puppy picture below for more pictures of this litter.
Harper and Shoeshine Wait List – Full
1. Clara P. -Harmony ch.merle f (orange)
2. Del Valle -Huckleberry ch.merle m (blue)
3. J. Murphy – Happy choc f (yellow)
4. Vickie Keith – Hilly ch merle f (pink)
5. Sallie Richards – Honeybee cream/apricot f (purple)
6. Reagan Cain – Hero choc parti m (red)
Pretty Penny and Teddy Litter DOB 6/4/20

List is filled
Penny and Teddy's puppies have arrived!  This is Teddy's first litter. These will be mini's.  Both of them have gorgeous coats.  Penny's is a silky, red, curly fleece and Teddy's is a Parti wool.  Penny is a lover and want's all of her persons attention.  Teddy is a bouncy playful boy.  He is friendly with all the girls.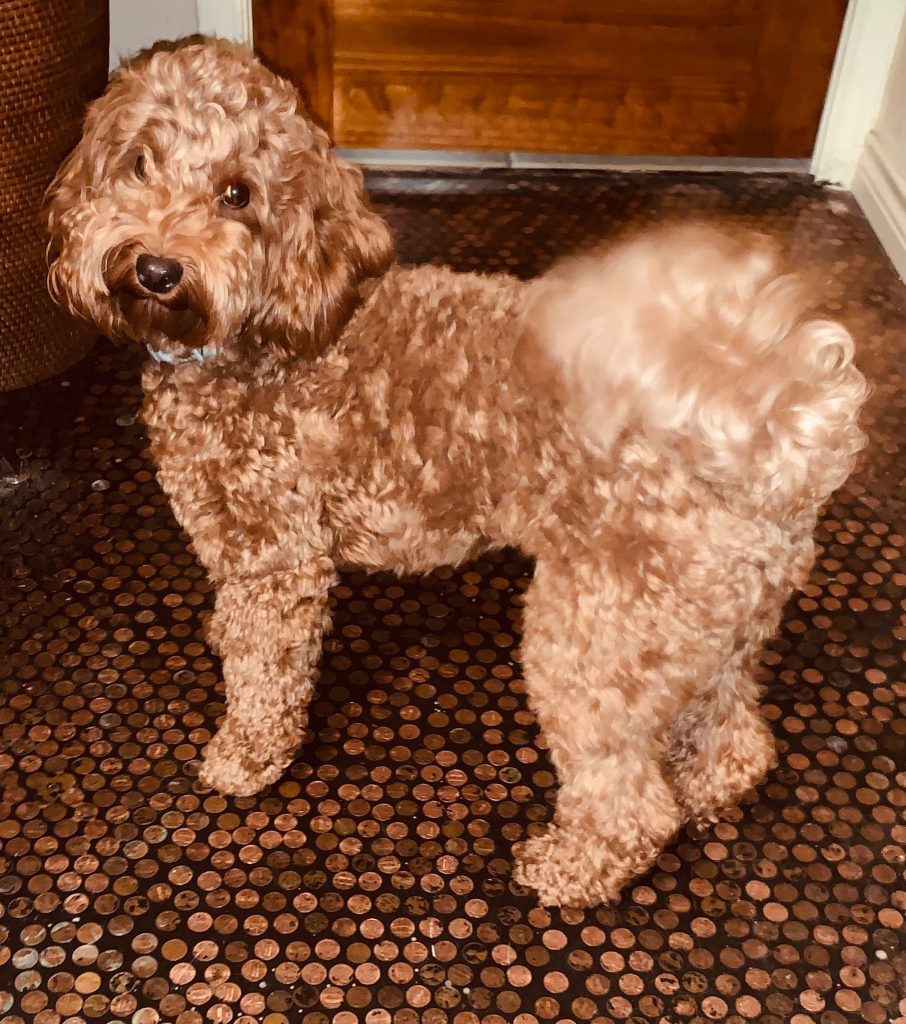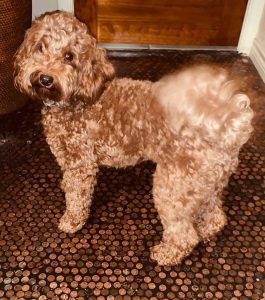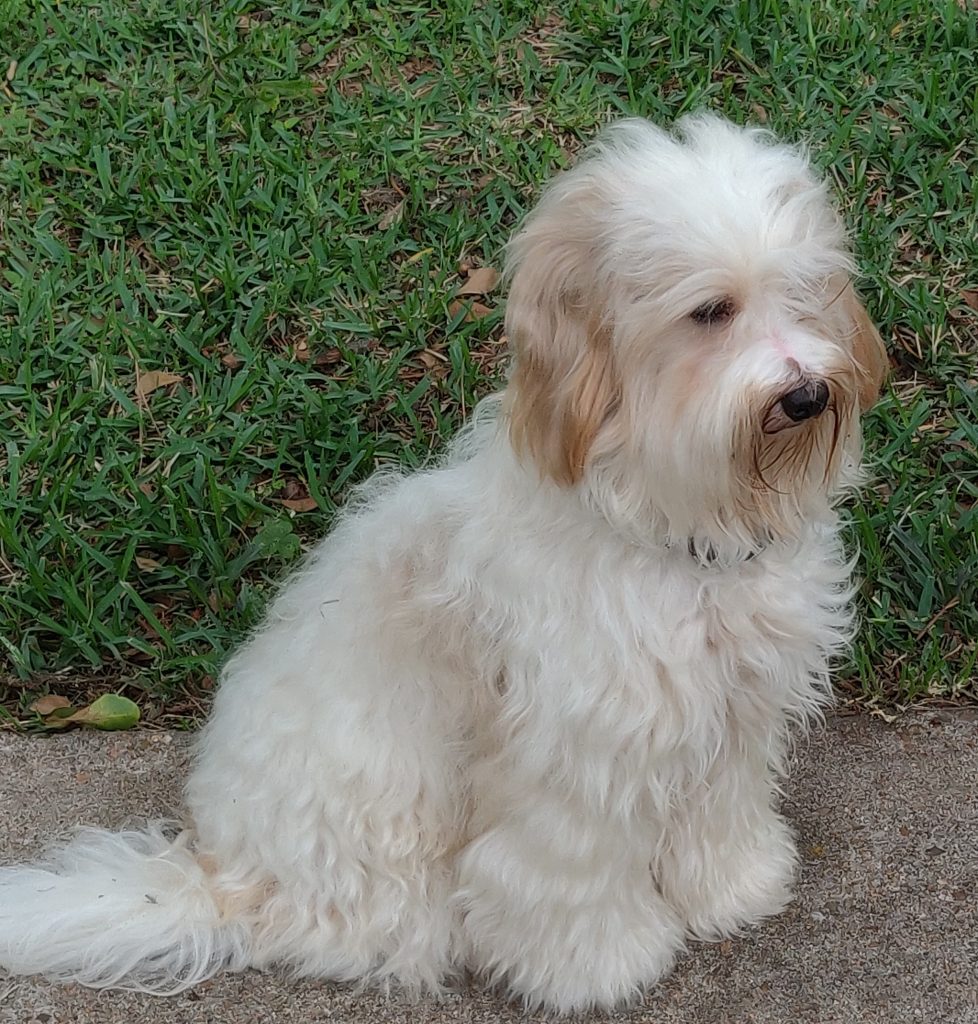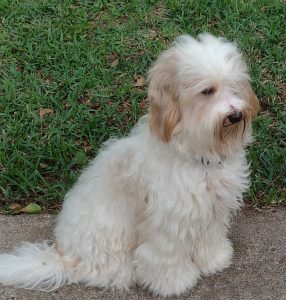 Penny and Teddy Wait List Full
1.  Amy Fisher – Pepa, turquoise
2.  Amy Fisher – Penelope, white
3.  Joan Clark – Pearl, green
4.  Verna Goodin – Petunia, pink
5.  Dr. Jennifer Christensen – Pebbles, Purple
For more info on this litter contact Sharon at 512-825-0040

Paisley and Murphy Litter - 6/5/20

List Filled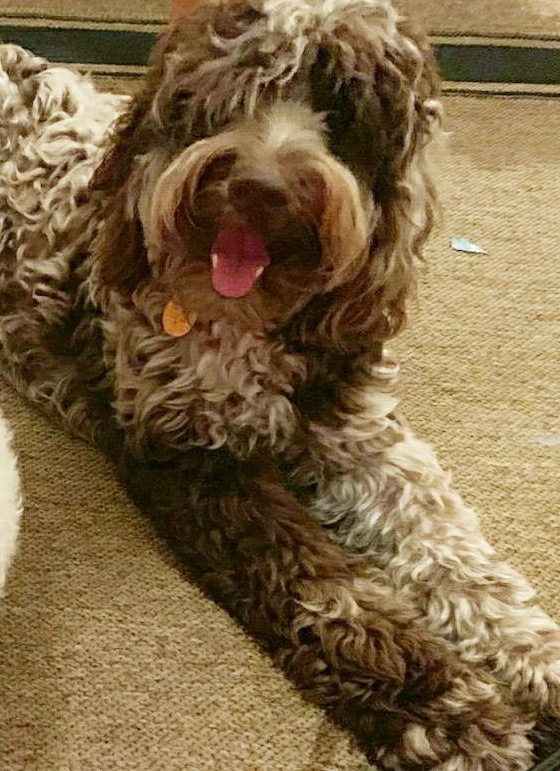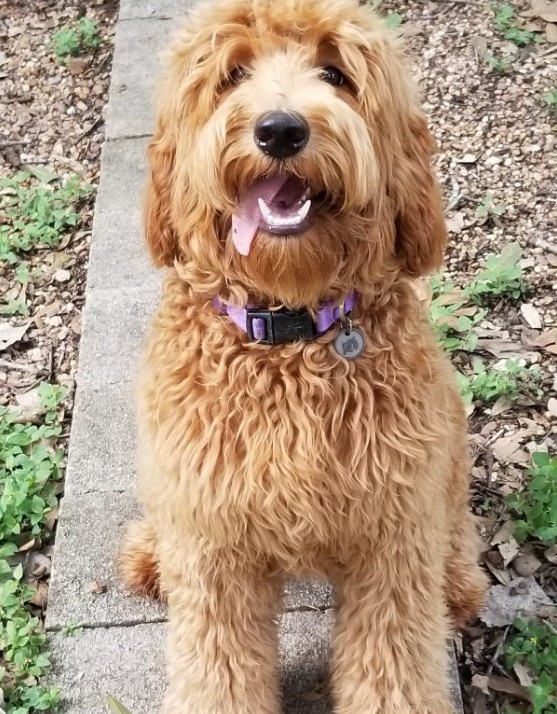 Our sweet Paisley had her first litter.  Paisley gets along well with other dogs and people.  She loves a good snuggle and she has a stunning soft, shiny fleece coat.  Murphy is our adorable man about town.  He is in high demand as a sire.  His coat is absolutely perfect, but what make him a favorite is his comical, funny personality.  There are 8 babies in this litter, 6 males, 2 females.  Colors are 2 Black, 2 chocolate, 2 red, and 2 chocolate merle.
CLICK THE LITTER PICTURE BELOW FOR MORE PHOTOS OF THIS LITTER.
Paisley and Murphy Wait List – FULL
1. V. Pamki – Paxton, brown
2. Chris and Jennifer Almond – Paco, Yellow
3. Lori and Steve Loranger – PattiCake, Pink
4. German Luy – Paris, Lavender
5. Sneha Mastha – Paladin, Red
6. Dawn Gayken – Patton, Grey
7. Katrina Moline – Patch, Blue
8. Yvette Garden – Patch (Coltrane) Orange
Rosie and Murphy
litter of 9 born 7/5/20
Going to their forever homes on August 29th
List Filled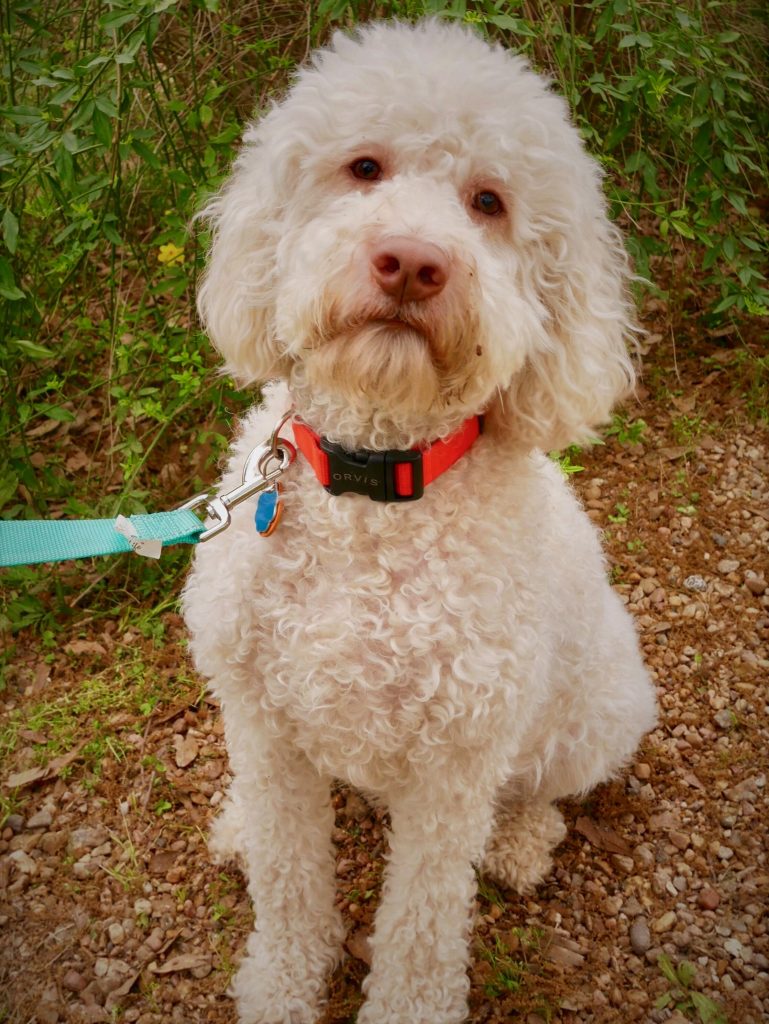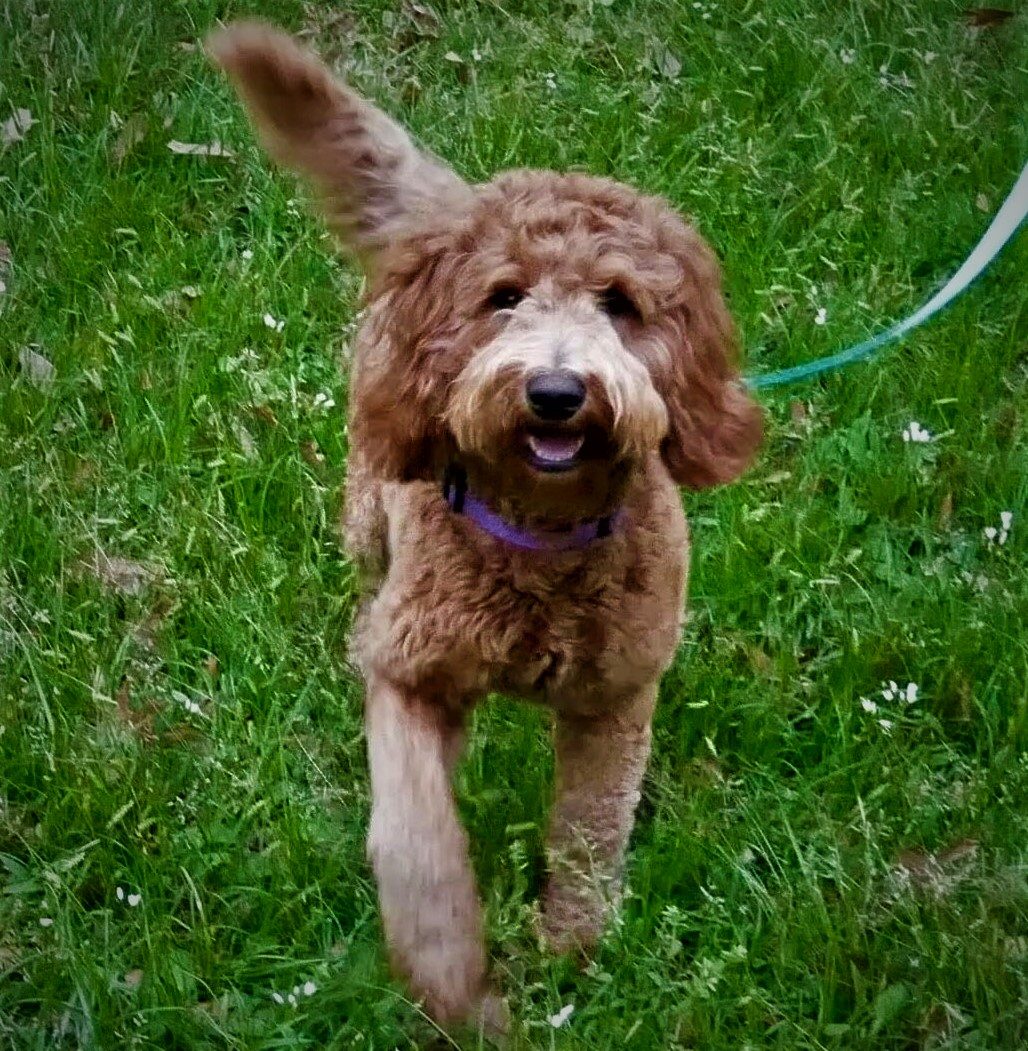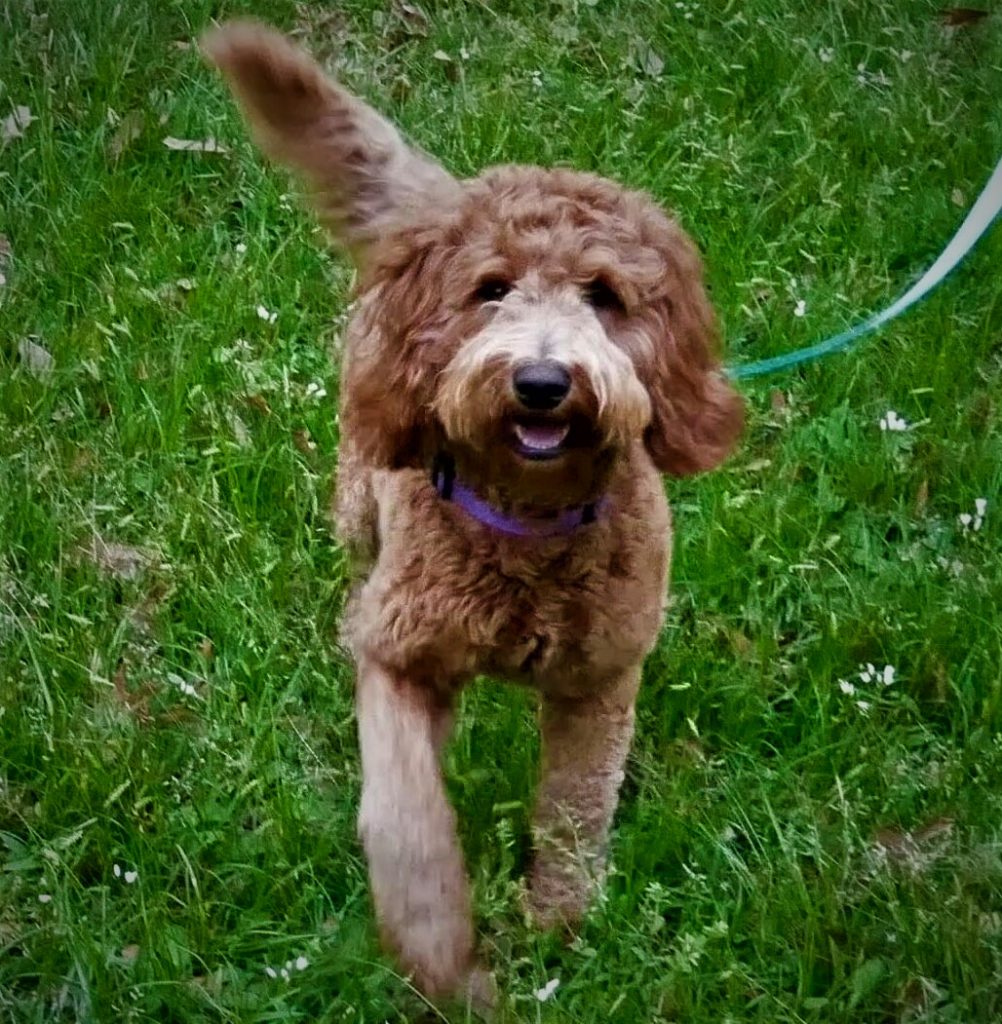 Rosie is very athletic and loves chase and fetch.  
Murphy is very playful and has all the girls chase after him around the yard.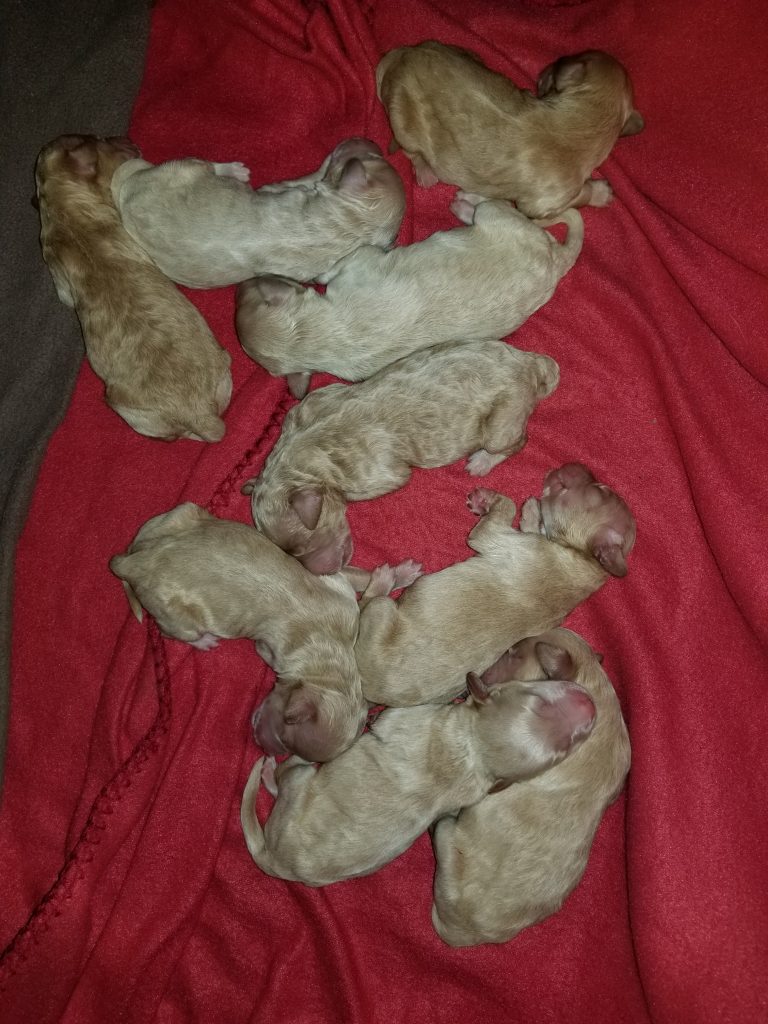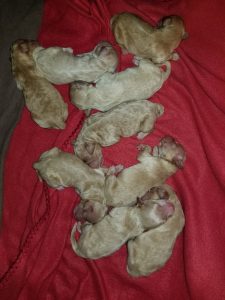 Rosie and Murphy Wait List
1.Candra Mitchell
2. Jamal Sancho
3. Aimara Fuenmayor
4. Kimberly Eakin
5. Dylan Comeaux
6.Amy Banker
7. Nilesh Shelar
8.Sissy Boyd
9. Nelson Tajong
Blue and Murphy
Litter of 8 born 7/9/20
Going to their forever home Sept. 4th
List Filled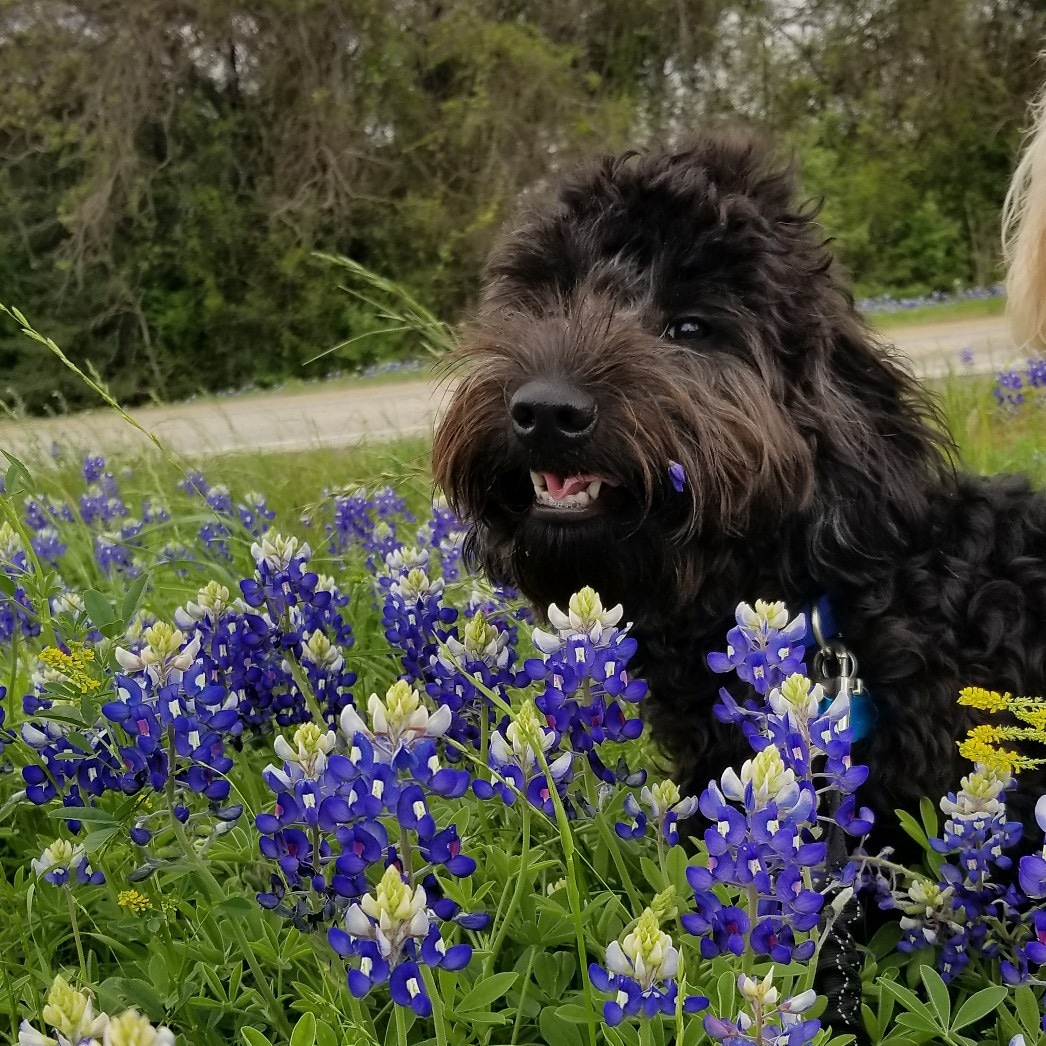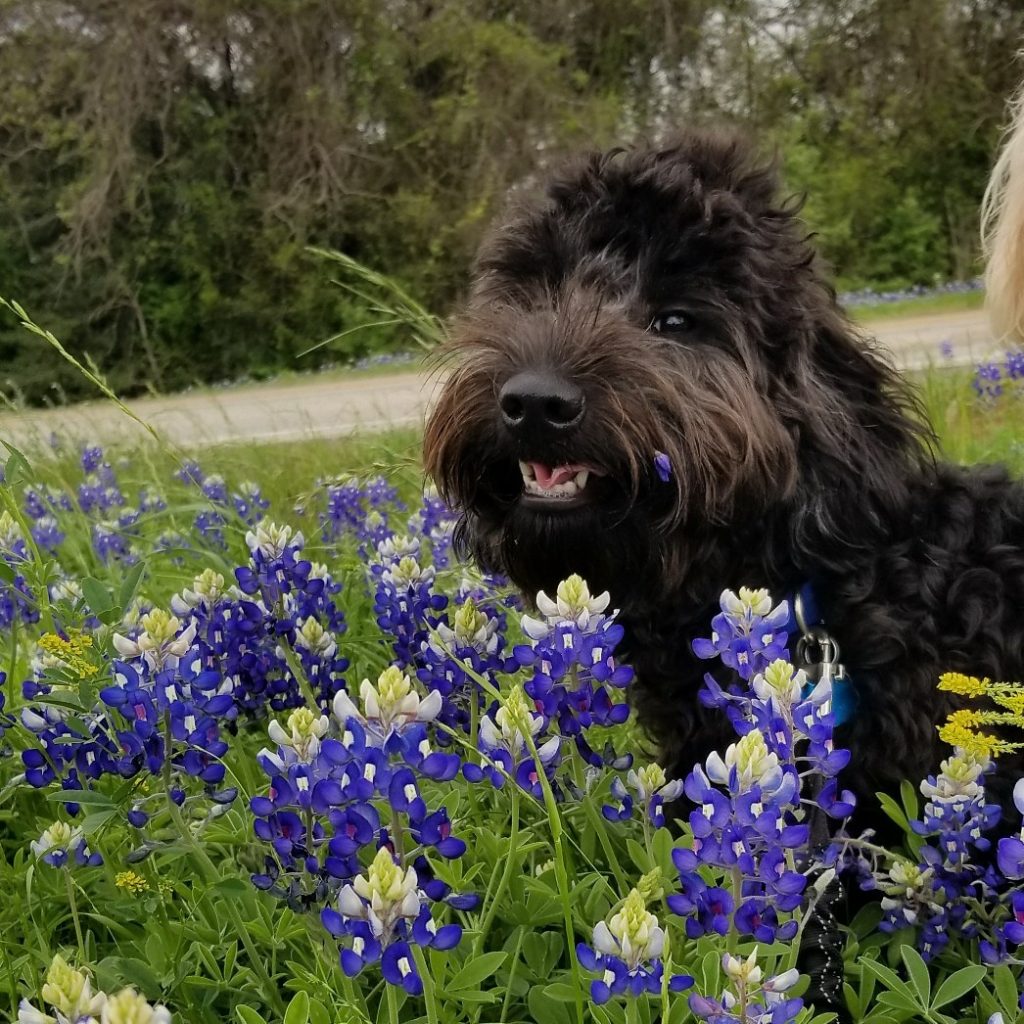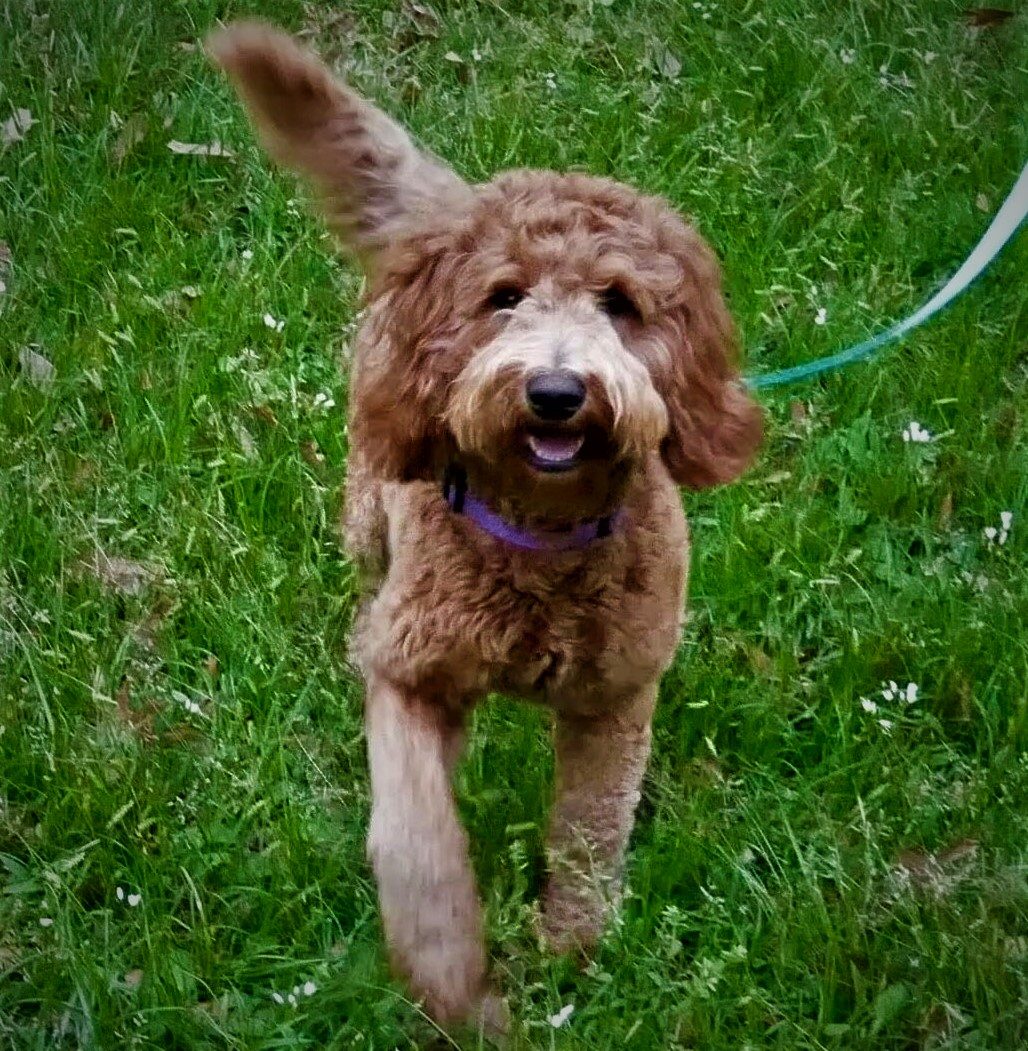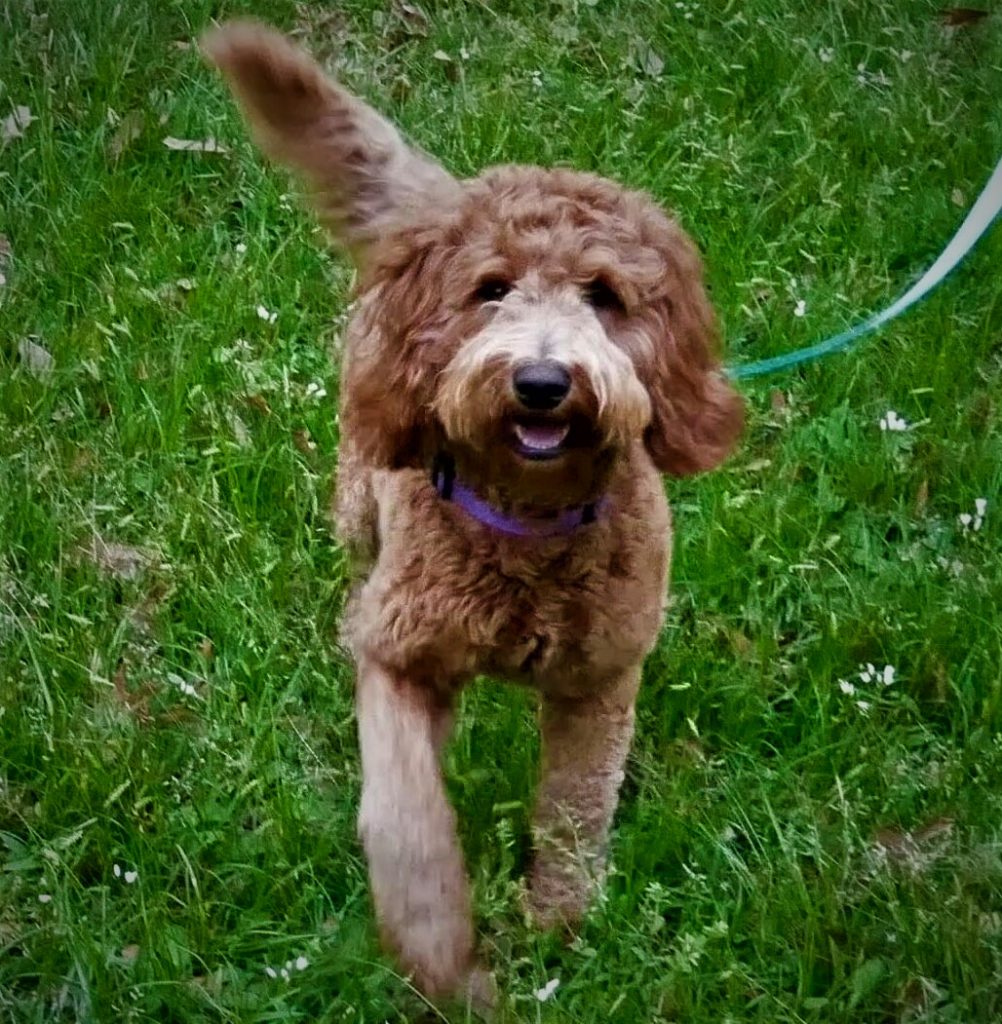 Blue is sweet and a loyal companion
Murphy is very playful and has all the girls chase after him around the yard.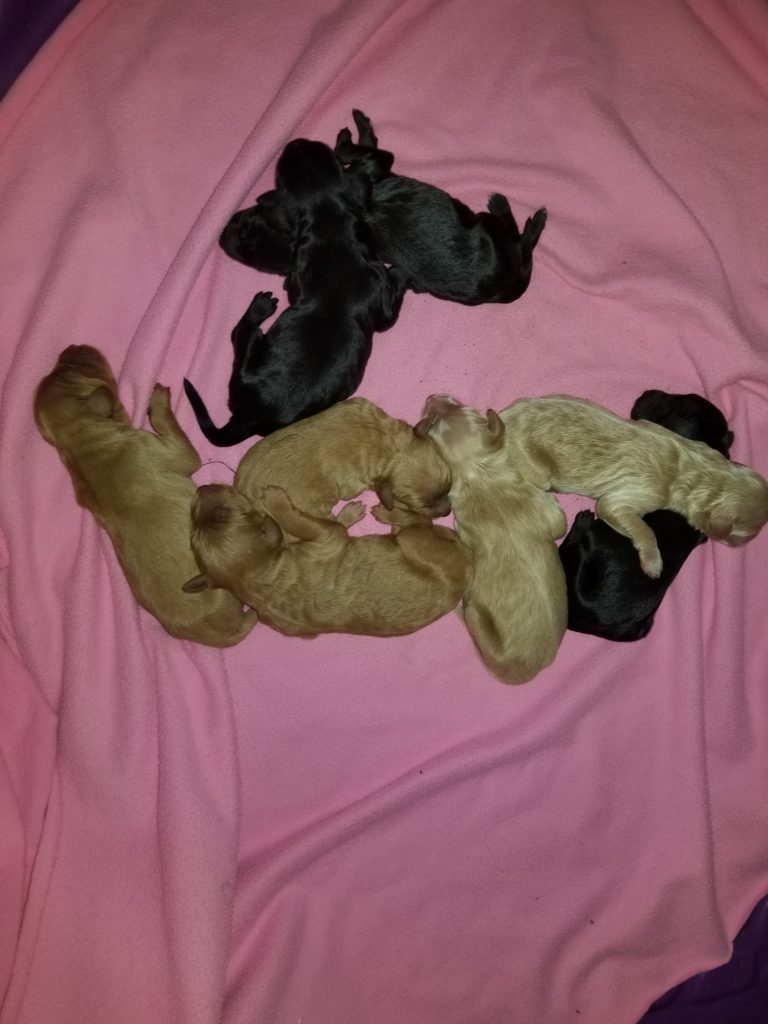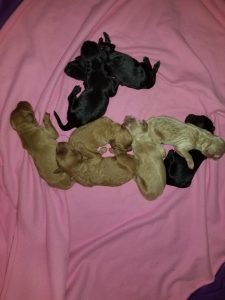 Blue and Murphy waitlist
1. Jason Garrett
2. Rebecca Stephens
3. Ali Lemus
4.Thomas Lloyd
5.Pamela Orfanos
6. Shay Schiro
7.Gregory Matous
8.John & Angela Meloy
Our waiting lists fill up fast,
See What's Coming Up 
Click the Puppy Picture to view 
Future Litters.
We are deeply saddened to tell you that our precious mother, Patricia, who helped start this business, has gone home to be with the Lord she loved. Her work ethic, kindness, brilliance and encouragement will be greatly missed by many.