All of our Labradoodles are
home raised, multi-generational
and
registered Australian
Wewnątrz komputera wbudowany jest wyrafinowany system komputerowy, który zapewnia, że ​​w pierwszej i tysięcznej
jednoręki bandyta gra
będzie miał taką samą szansę na wygraną. Ale wciąż istnieje kilka błędów dotyczących jednorękich bandytów, najprawdopodobniej dlatego, że technologii z przeszłości i dzisiejszych nie da się porównać:
zysk nie zależy od gry. Każdy prawdziwy i wirtualny automat ma taką samą szansę na wygraną;
automaty jednoręcy bandyci, którzy właśnie stracili jackpota, mają taką samą szansę na wygraną jak każda inna gra na automatach;
kasyna i operatorzy nie wpływają na prawdopodobieństwo wygranej, które zależy wyłącznie od technologii. Wpływanie na przypadkową zasadę jest nielegalne i zabronione. Ciesz się ekscytującym dziedzictwem hazardowym historycznych osiągnięć w kasynie online Spin City.
Wybierz godną opcję na przyszłe zwycięstwa i osiągnięcia – spróbuj zagrać w jednorękiego bandyty za darmo i bez rejestracji.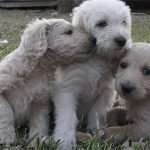 Gracie and Theodore E Bear (Teddy)
DOB December 2, 2020
Go home date, January 27, 2021
LITTER FILLED
These babies will be mini, we expect they will not get any larger than 20 lbs.  Parents are beautiful and so are the babies!  Teddy, a caramel and white parti, is the happiest dog on earth and Grace, dark apricot, is very sweet and mild mannered, a real snuggly couch potato!
For more information on this litter 
contact Melodie at 512.635.8302 (call/text) or by email:  [email protected]   subject line: Gracie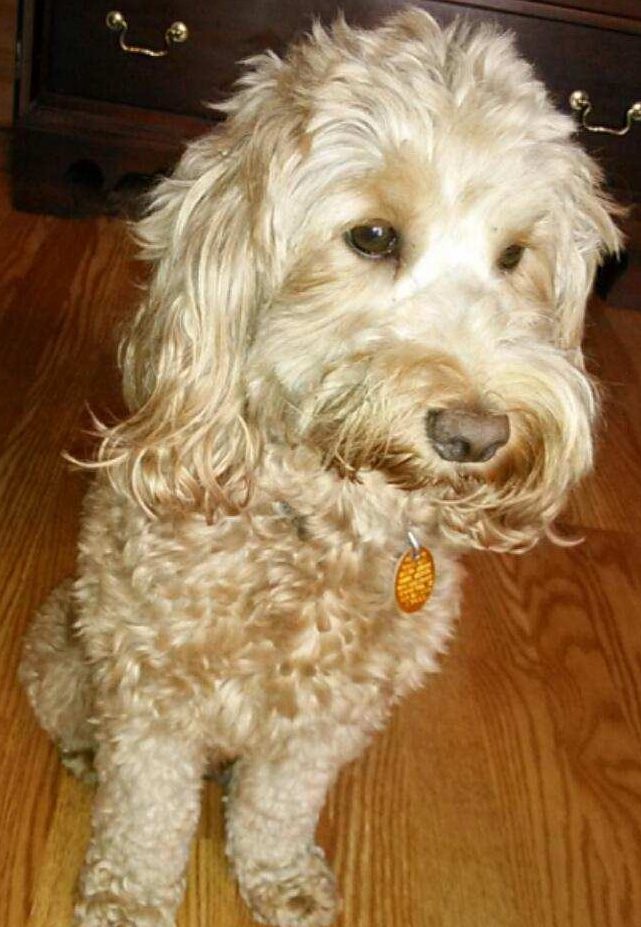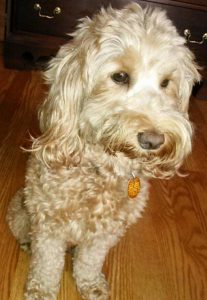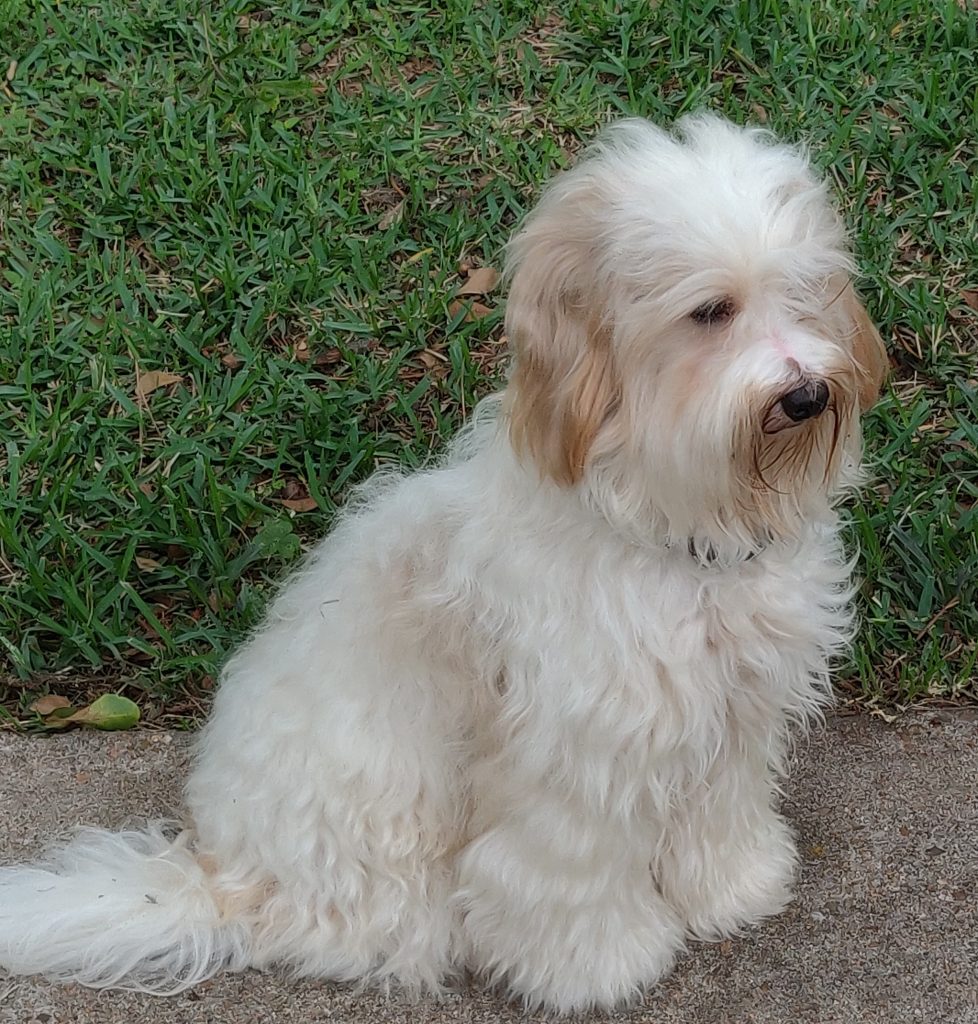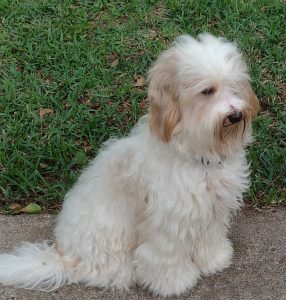 Lola and Teddy
DOB December 5, 2020
Go home date, February 1, 2021
LITTER FILLED
These little cuties just had their first litter together and it was not a surprise that they delivered beautiful babies, 6 in all.  Three boys and three girls. Our funny, bouncy, happy Teddy and sweet, gentle Lola make the perfect pair for great personalities and wonderful dispositions.  
For information on this litter contact
Sharon Lewis, 512.825.0040 (call/text) or by email:  [email protected]   subject line: Lola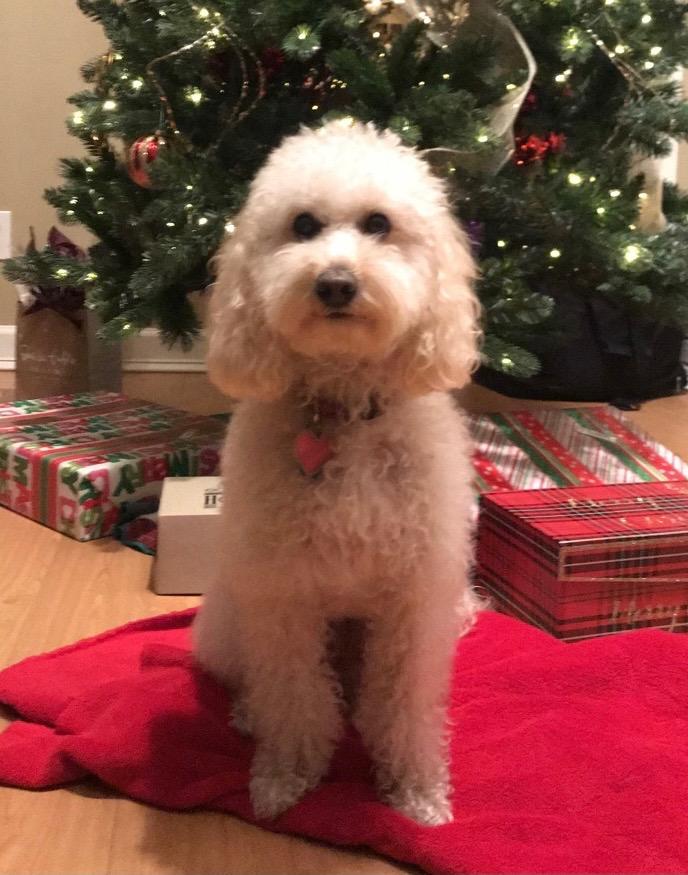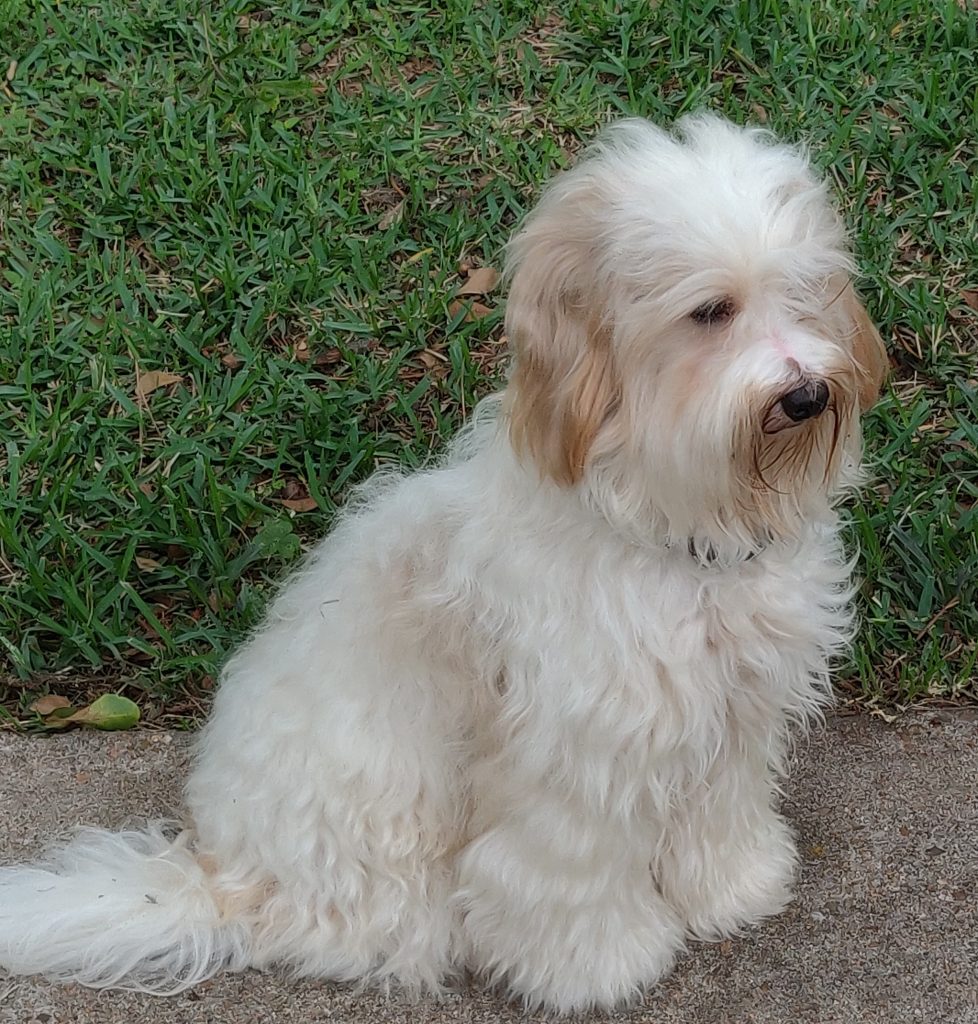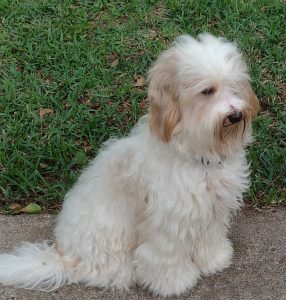 Wait List
Ed and Ellen Rothberg – Copa
Tonya Matthews – Lucille Ball
Kirti N – Havanna
Samantha Masucci – Sinatra
Judy and Newt Hamlin – Teddy, Jr. (Bing)
Andy and Dorothy Switzky – Ricky Ricardo
Penny and Levi
DOB 12/15/20 4 Males available
Go Home Date starts 2/9/21
LITTER FILLED
Our beautiful red mini, Penny, had her first litter with Levi from Noble Fur.  This is a stunning pair and the babies have soft fleece coats and will weigh around 23-25 pounds at maturity.  There are 4 males available from this litter.  For more information, 
call/text Sharon at 512.825.0040
or email at [email protected]    subject line:  Penny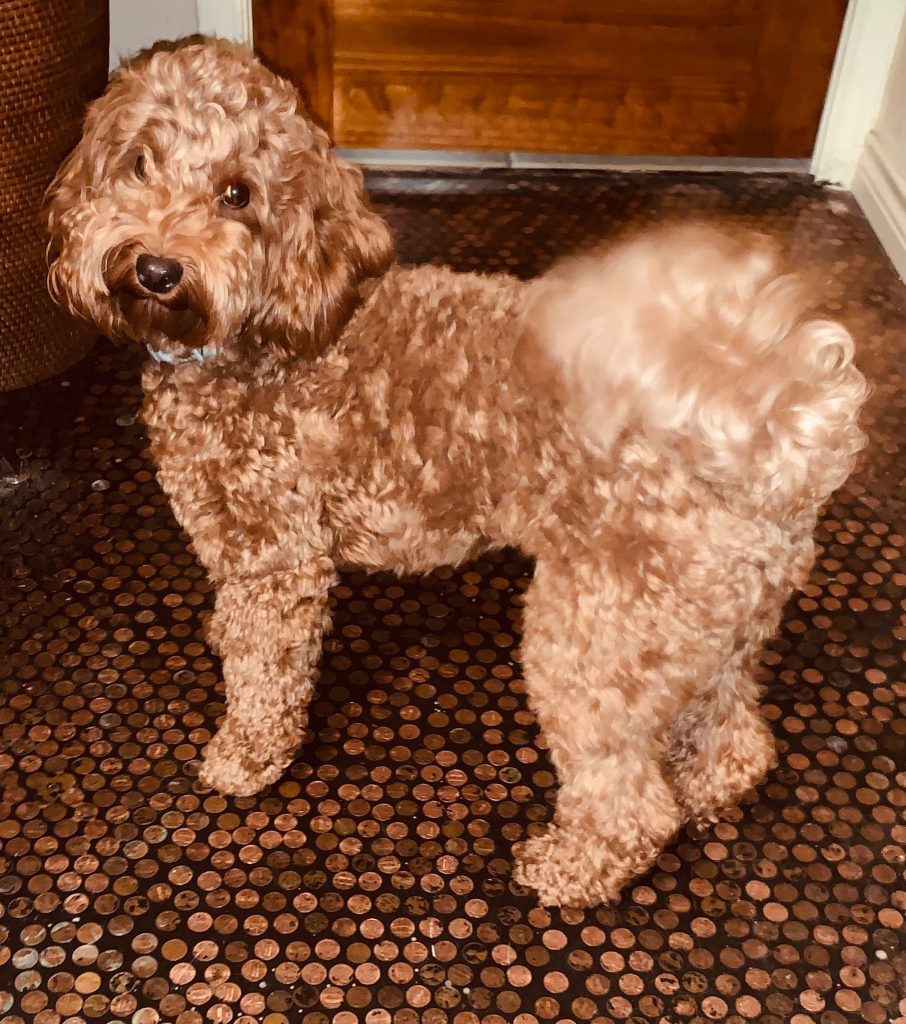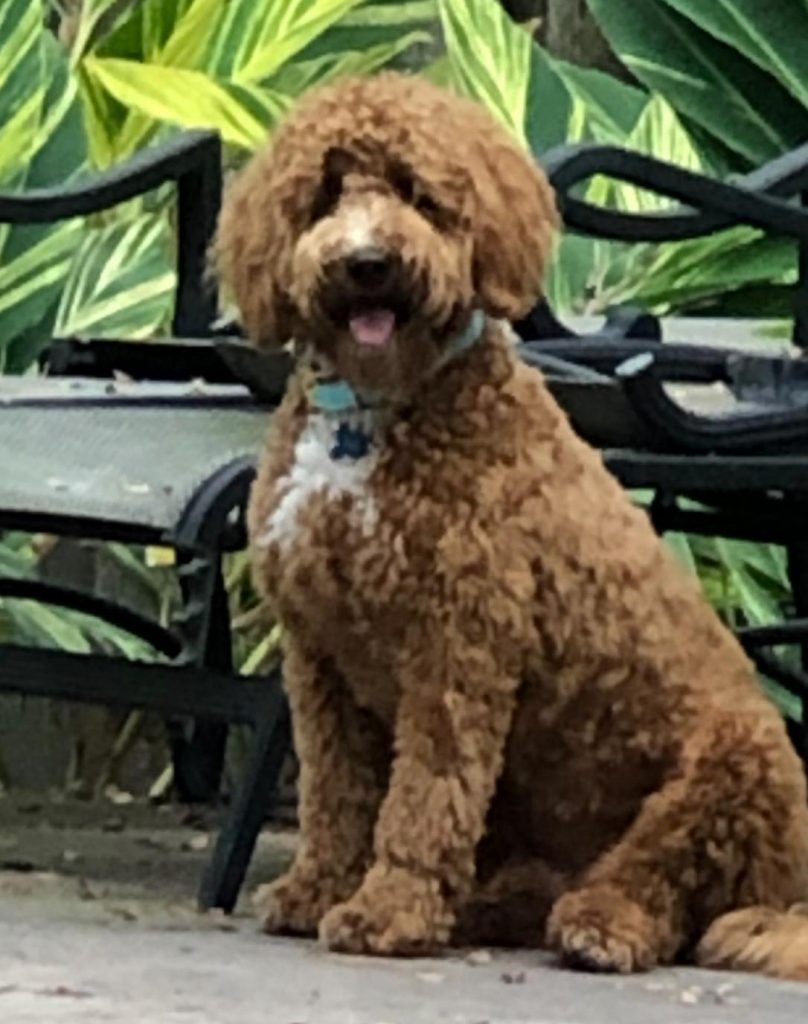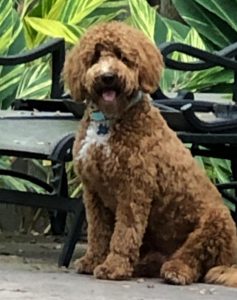 WAIT LIST
Krystal Edwards
Kristen Horn
Kateisha Porta
Melanie Young
Our waiting lists fill up fast,
See What's Coming Up 
Click the Puppy Picture to view 
Future Litters.
We are deeply saddened to tell you that our precious mother, Patricia, who helped start this business, has gone home to be with the Lord she loved. Her work ethic, kindness, brilliance and encouragement will be greatly missed by many.