Tucker's Isaac Red ( retired)
"Tigger",  from A Walk In The Park Labradoodles.  What can we say about Tigger?  This picture says a thousand words.  One of the happiest dogs we have ever met. He has a beautiful coat and we are thrilled to have him.  Tigger lives in Georgetown, TX.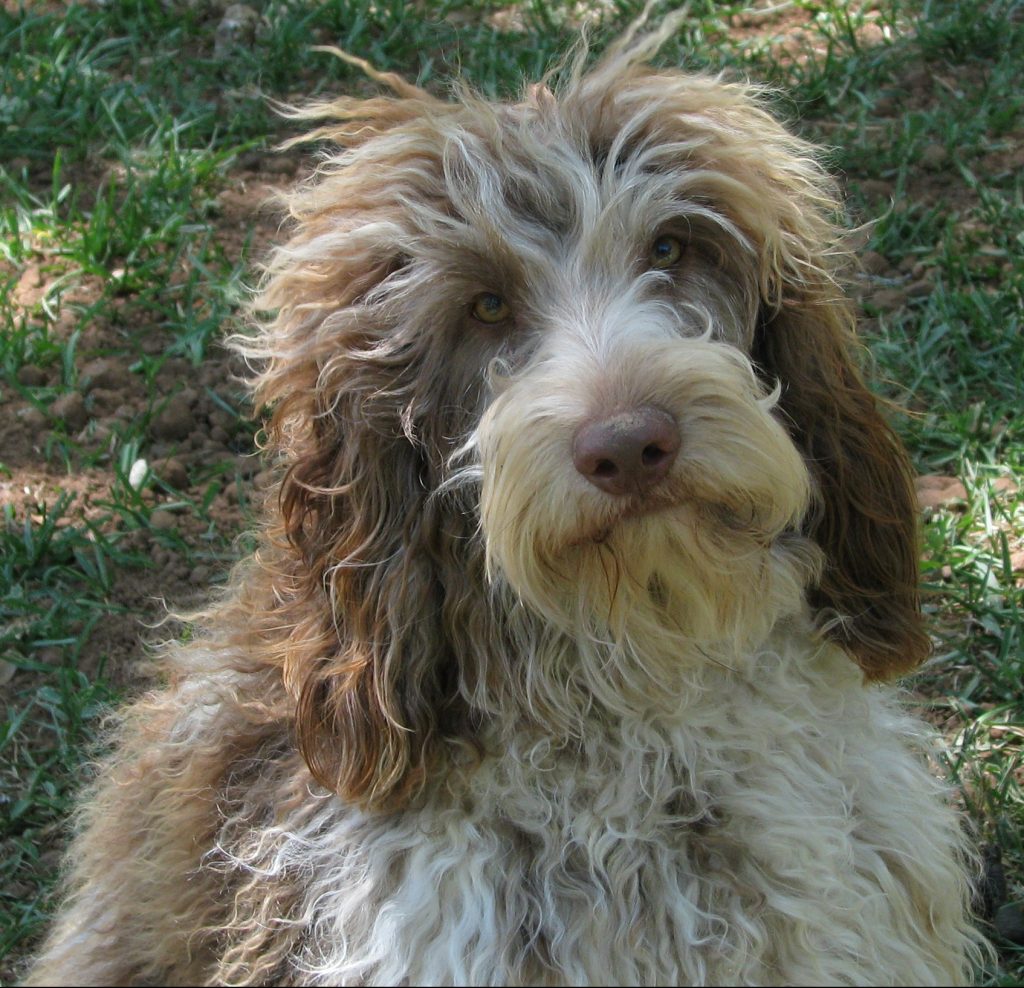 Shoeshine
Unbelievably beautiful, Shoeshine!  He has great eye contact with his intense golden eyes.  A spectacular fleece coated Chocolate Merle produced by LLR's Logan and Olive.  Shoeshine has the most exceptional,  non-shedding coat.  With a sweet and gentle disposition like his father…he still thinks he is a  a little lap puppy.  We think he is IDEAL.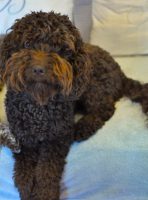 Hank
We are so pleased to welcome Rocket Man's Honky Tonk Hank.  He has a show stopping, full fleece, non-shedding coat.  He is the life of the party with personality to spare.  We look forward to welcoming many of his puppies in the future.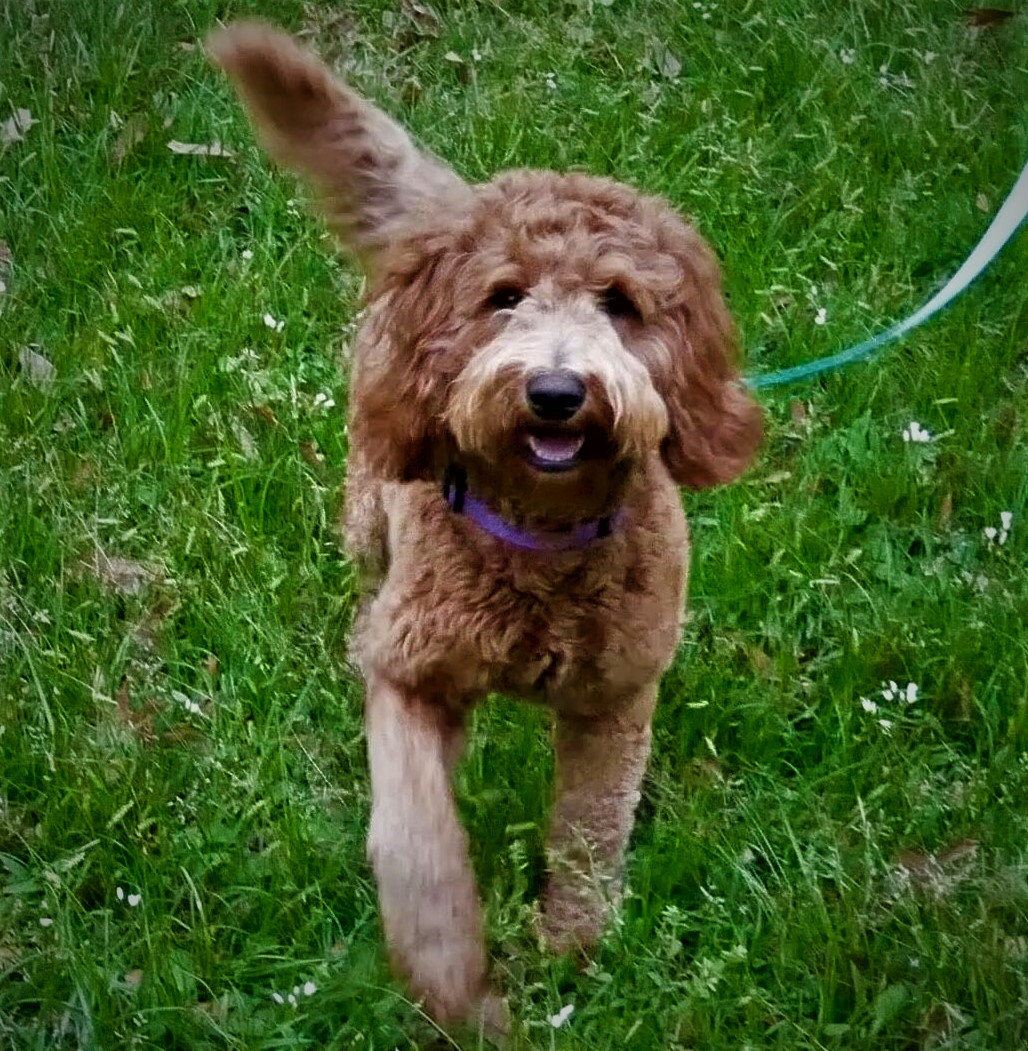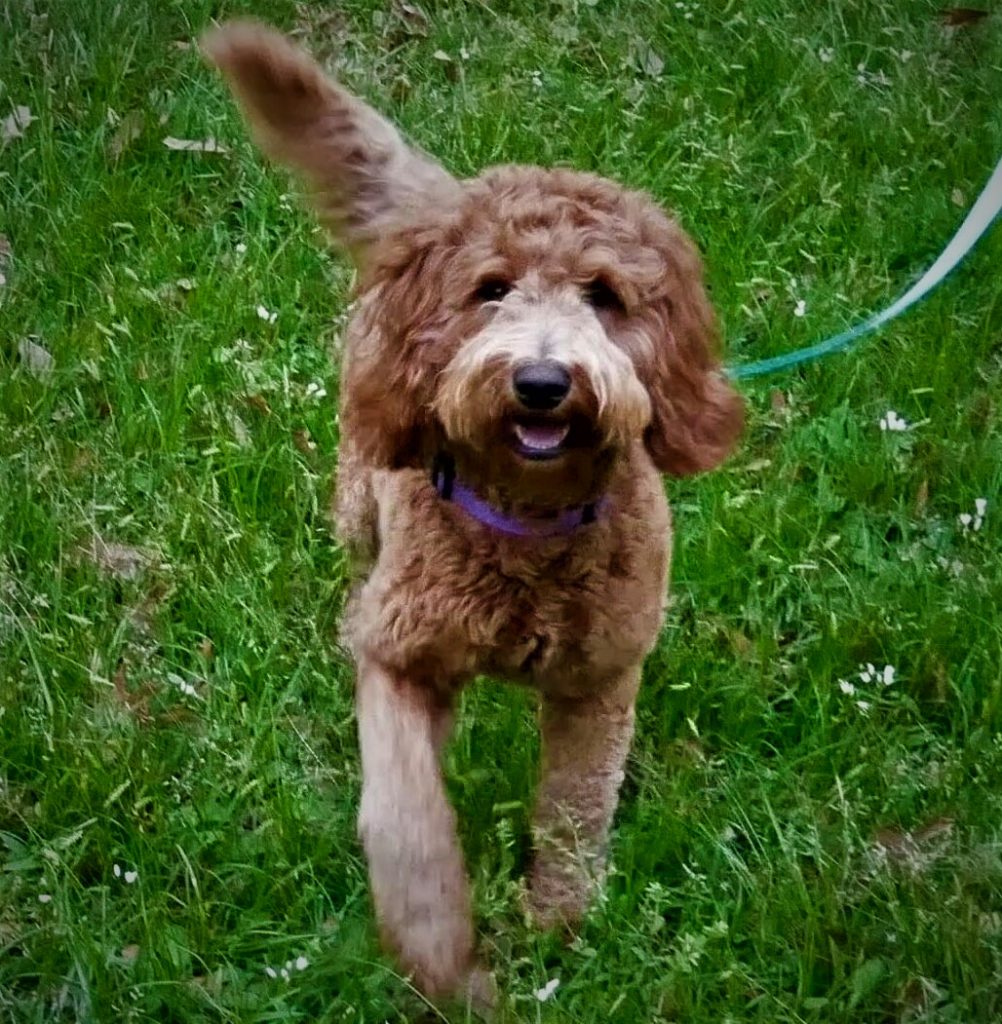 Murphy 
We are happy to announce the newest addition to the breeding program. Murphy brings a beautiful red fleece coat. It is thick, soft and non-shedding. He has a wonderful personality, friendly, loves the water and plays well with all the other dogs. We look forward to offering beautiful puppies from his breedings.