Below you can view all of the upcoming Labradoodle litters that we are expecting soon.  If you have any questions about any of the upcoming litters or want to make a reservation, please email [email protected] and include the litter's parents' names in the subject line.  You can also call the phone number listed below each litter if you prefer to speak with someone.
Deposits for future litters
Annie H. 1 puppy Lillie's next Litter – MH
Amy Fisher  2 female puppies on next mini litter- Penny or Grace -PM
Paisley and Murphy Due June 3, 2020
This is the first litter for Paisley!  We are so excited, she has such a great, laid back disposition and beautiful shiny coat.  Murphy has a wonderful soft, red coat and he makes quite an impression on everyone he meets..  He has a comical, outgoing personality that's irresistible.  We won't have this litter available for very long.  For More information contact:
                                                      Sharon Lewis
                                           512.825.0040 (phone or text) 
                              [email protected] subject line: Paisley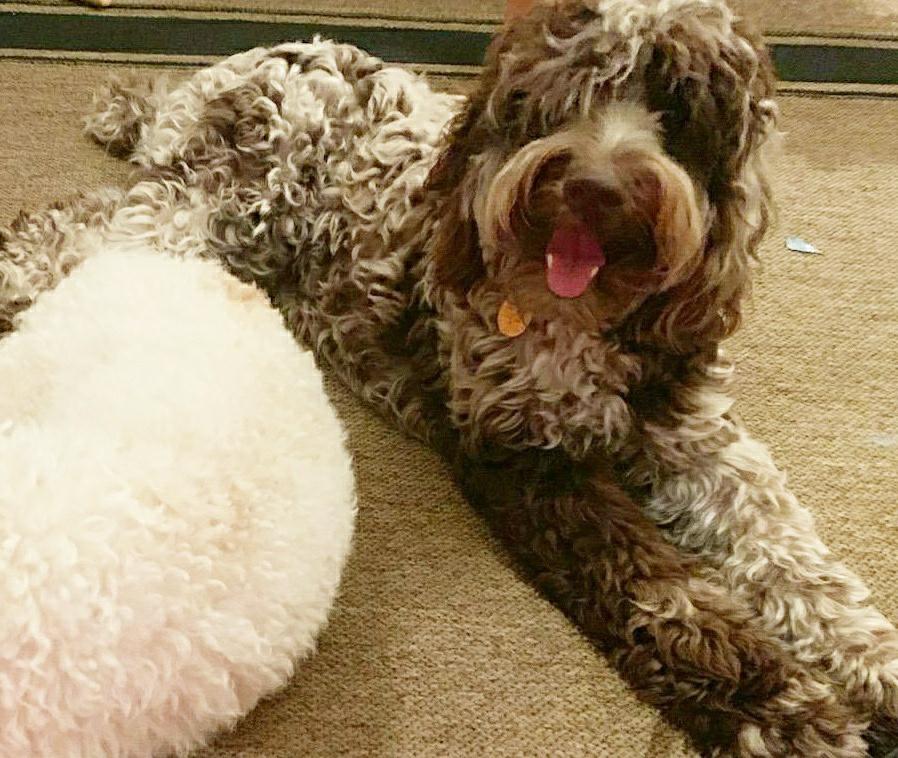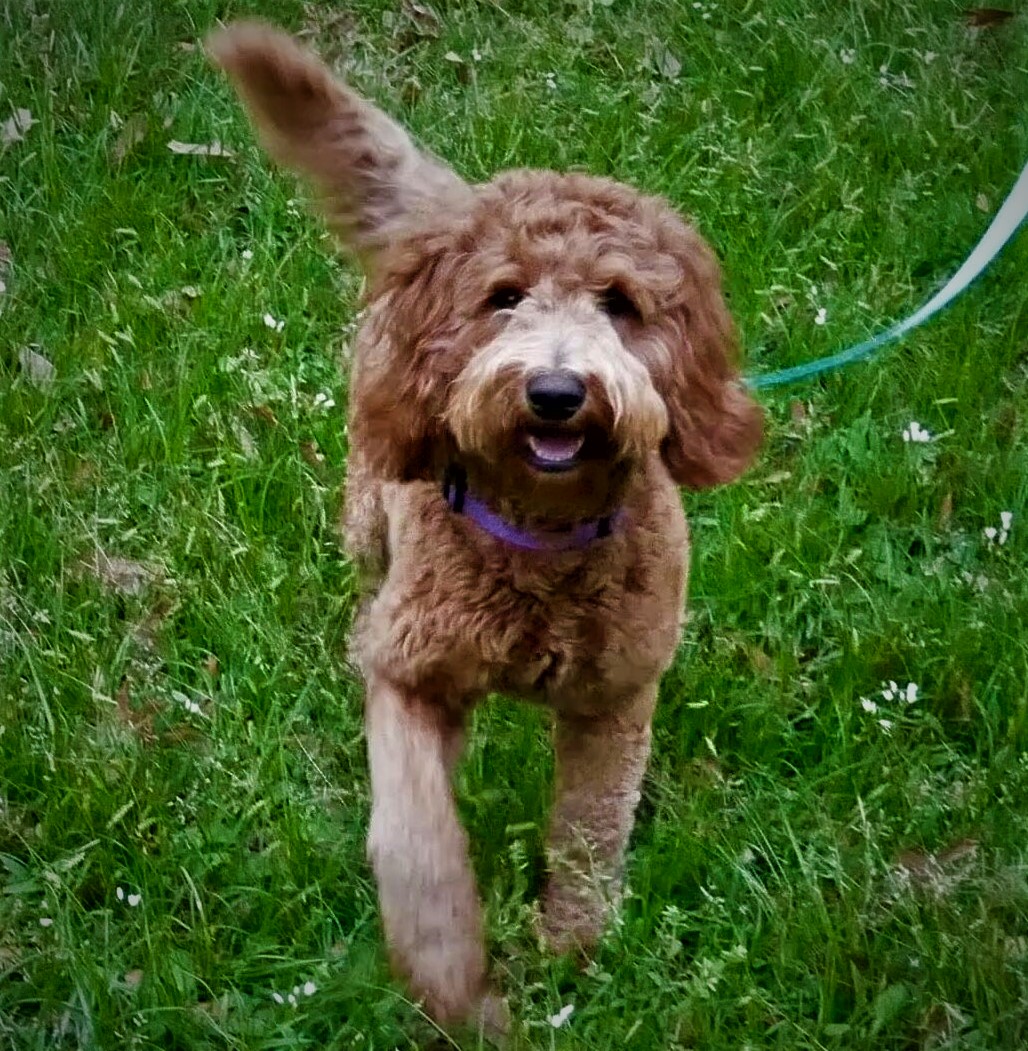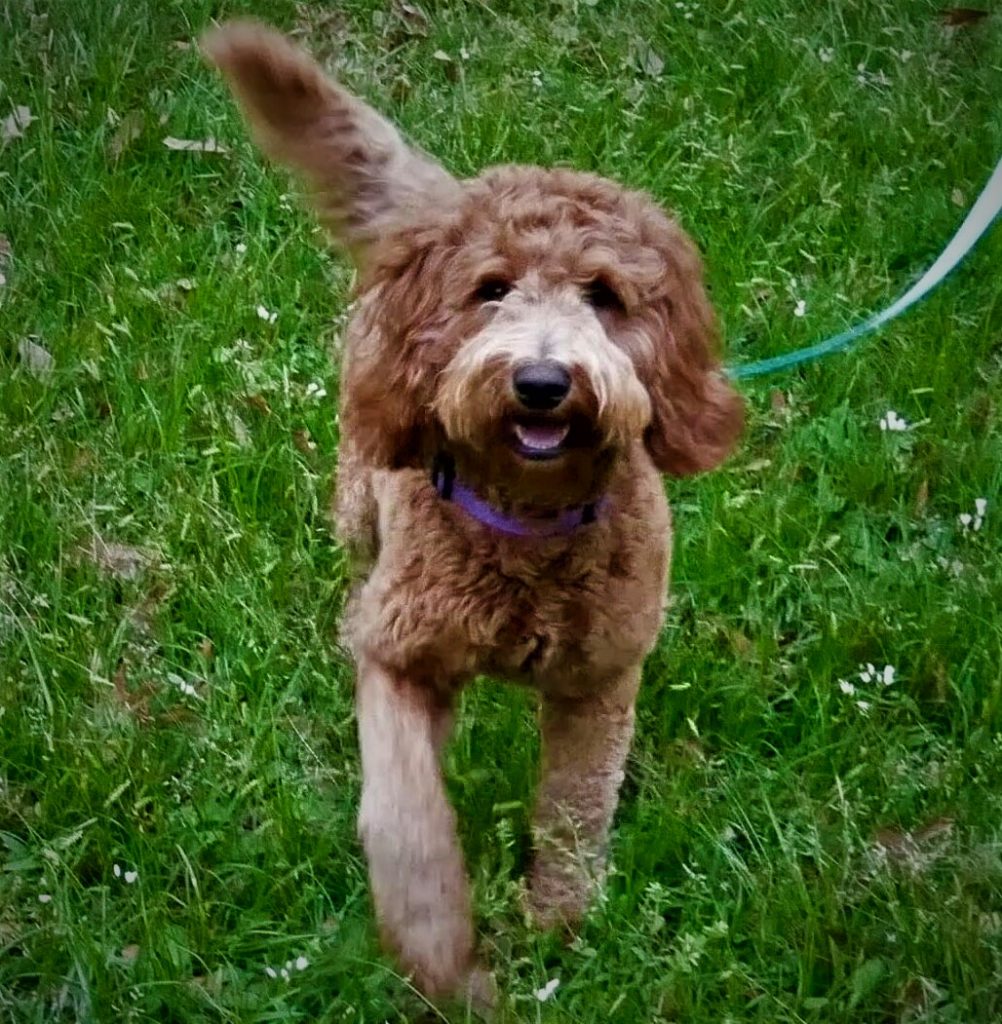 Paisley / Murphy Wait List
 V Pamki – SL
Chris and Jennifer Almond – SM
Steve Loranger – SM
German Luy – SM
---
Harper and Shoeshine due June 3, 2020
---
---
We are happy to announce that our sweet girl Harper is expecting her first litter with Shoeshine.  Harper has a great personality.  She loves to take a toy with her everywhere she goes and enjoys showing everyone her tricks.  She has a soft curly fleece chocolate coat.  Shoeshine is a long time favorite and prefers snuggling to anything else.  He has a soft wool chocolate merle coat.  That seldom gets a tangle.  For more information contact:
 Melodie Harris 
512-635-8302 (call or text) or
[email protected]  Subject line: Harper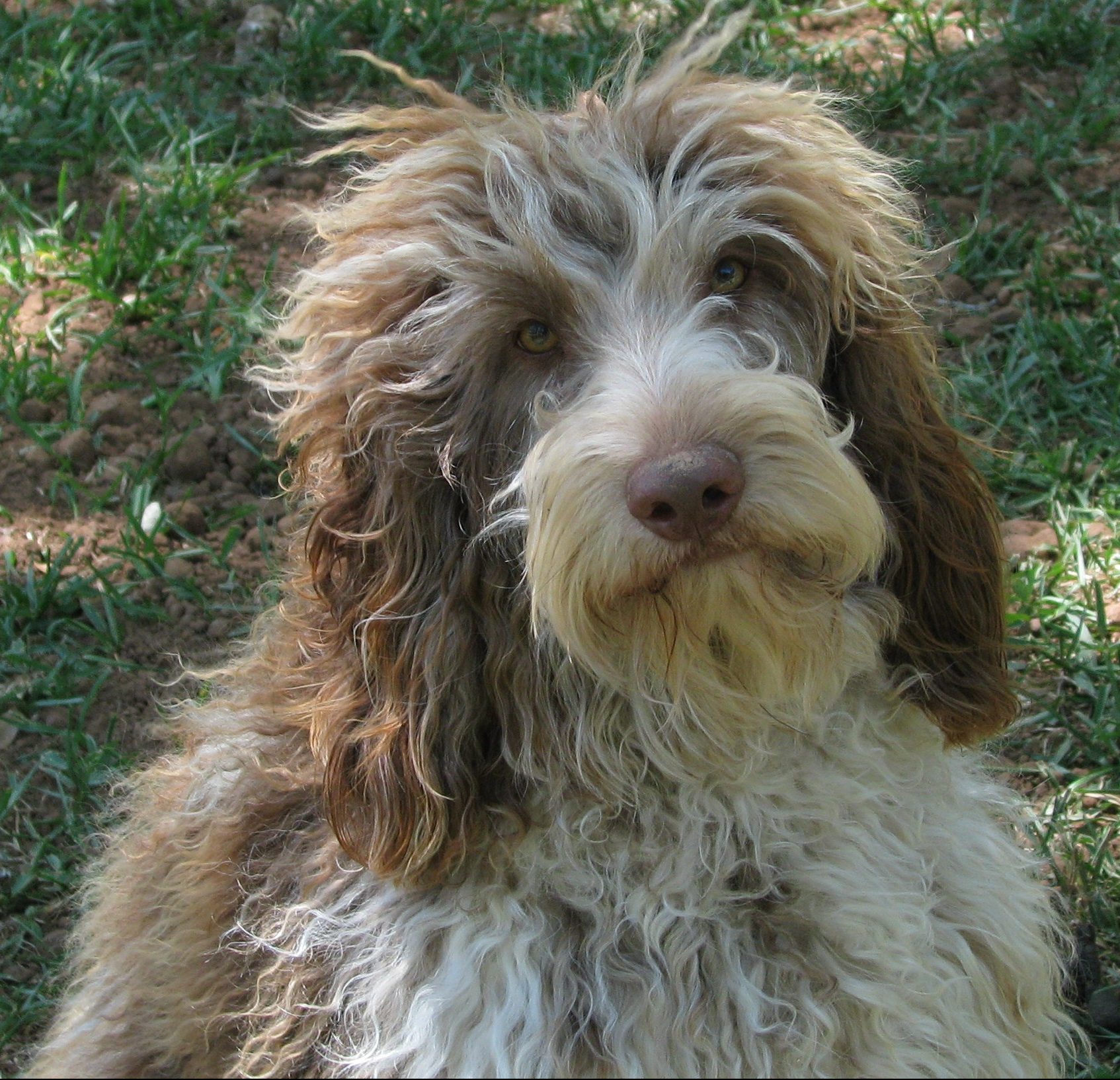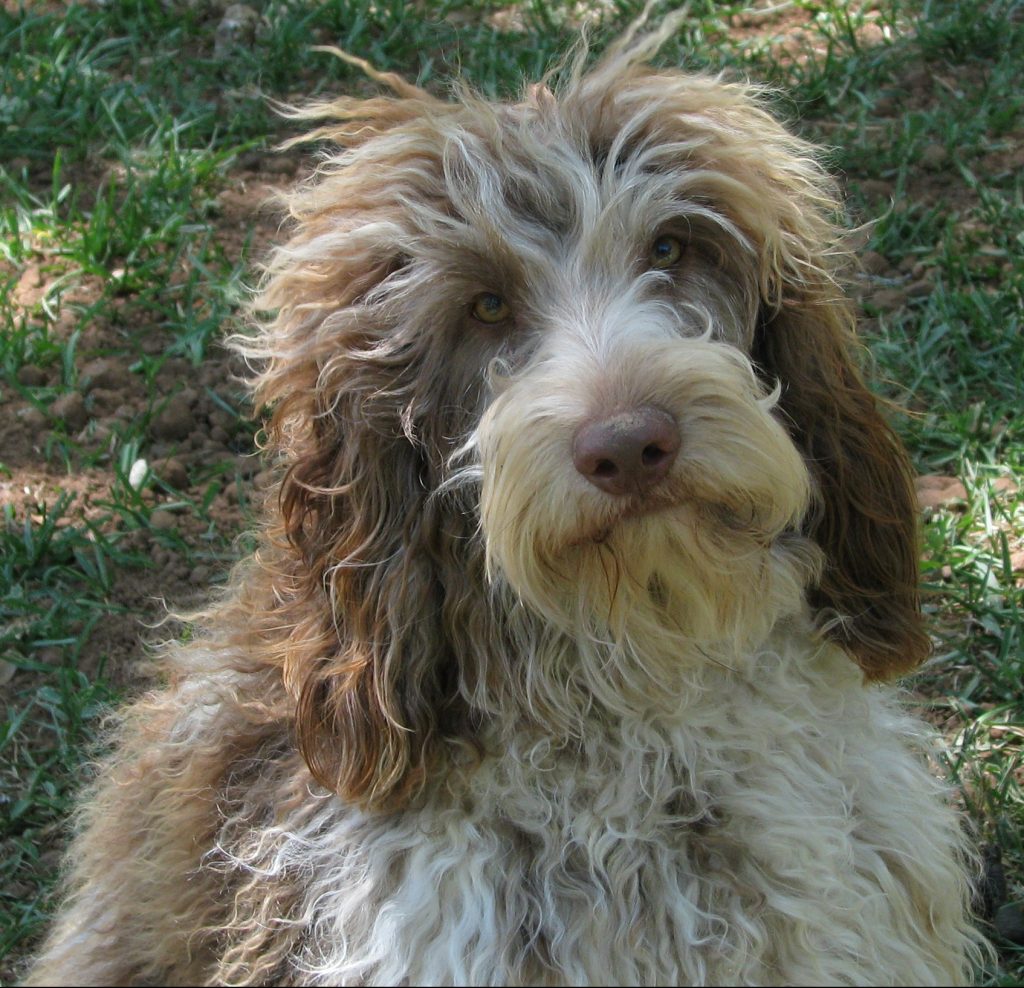 Harper / Shoeshine waiting list
1. LLR
2. Clara Patterson – SM
3. Del Valle – SL
4. Verna Goodin
Penny and Theodore Bear "Teddy"
Due June 8, 2020
We are happily anticipating the arrival of Penny and Teddy's litter.  This is Teddy's first litter. And they are mini's.  Both of them have gorgeous coats.  Penny's is a silky, red, curly fleece and Teddy's is a Parti wool.  Penny is a lover and want's all of her persons attention.  Teddy is a bouncy playful boy.  He is fliendly with all the girls.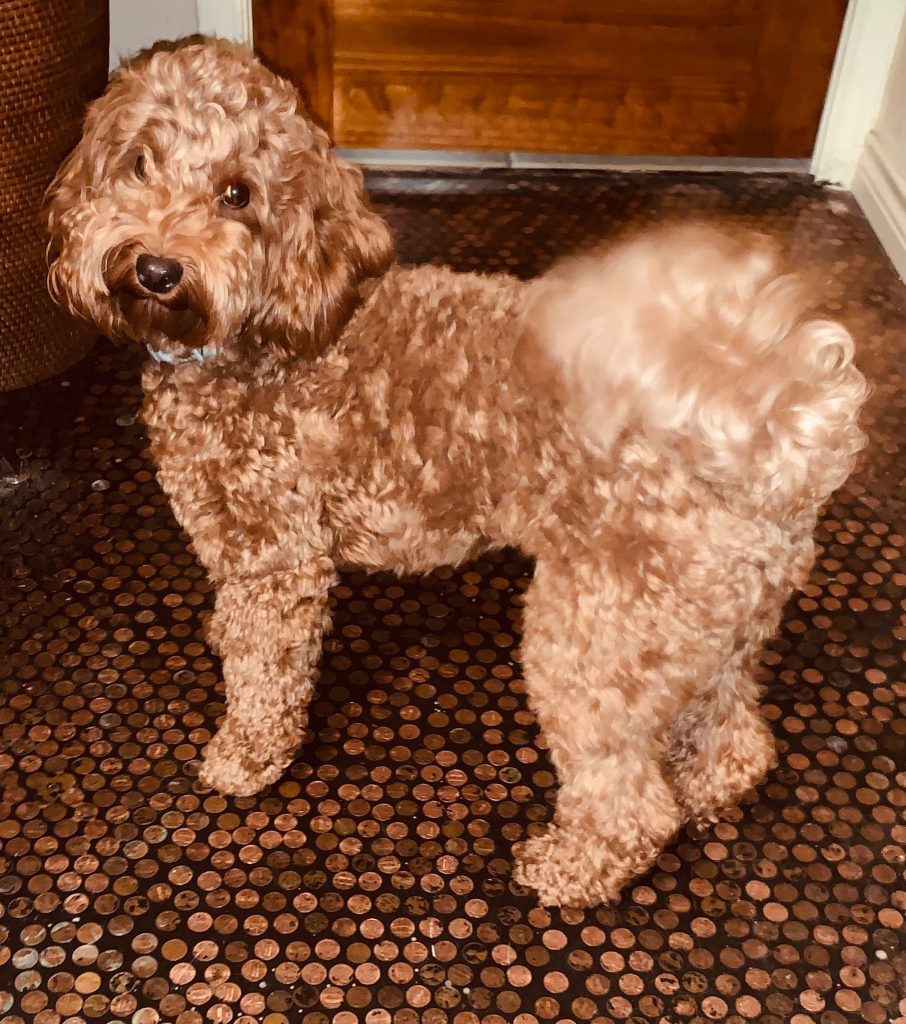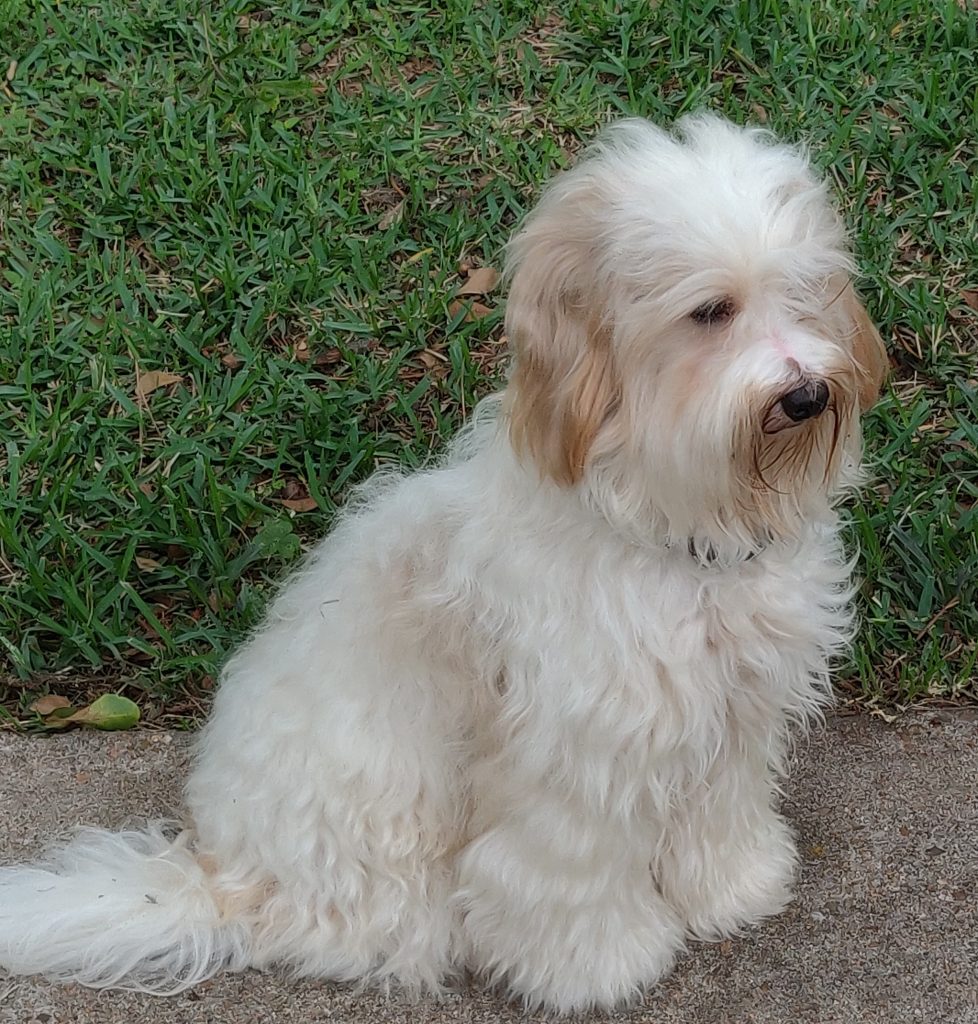 Penny and Teddy Wait List