Meet our Girls!
Dams/Females 
Rosie
Rosie is a sweet inquisitive girl. She is considered Chalk colored with a white coat, Amber colored eyes and a Rose nose. She comes from our very own LLR bloodline. She plays well with other dogs and is very athletic. She also loves to cuddle and is a perfect companion. She is considered Medium sized at 40 lbs. and has a thick wool coat.
Lillie
Lillie is a beautiful girl with a very laid back personality.  She loves to lie around and cuddle.  She does have an athletic build and can chase some deer if provoked.  She also loves to dance and use her hands (front paws) to get your attention.  She has a lovely cafe au lait coloring fleece coat and is from Rutland Manor and Teagan Park Stock imported from Australia.  Lillie resides in Georgetown, Texas with Melodie.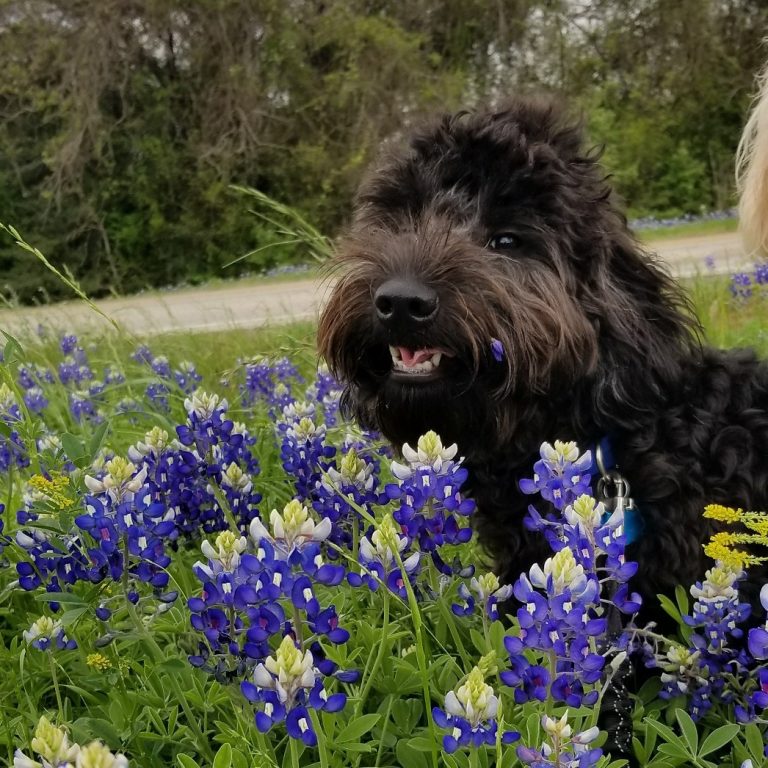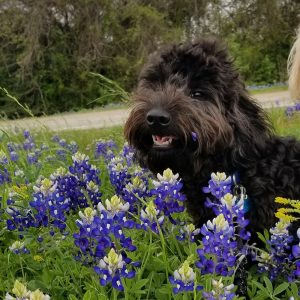 Bluebonnet (Blue) 
Blue is a sweet girl with a reserved personality.  She is a wonderful cuddler who loves to play.  She is very loving and will gently wake me in the morning with a soft touch from her wet nose, then she will snuggle as long as I Iet her.  She is very bouncy and can spring up from all four paws and clear 4 foot when trying to get my attention.   She has a beautiful soft, wavy fleece coat that started out black and now has tinges of brown, making it sable colored.